Evnroll's V-Series is one of the most customisable and adaptable putter line-ups in the game, with an extensive menu of options that will fine-tune a flat stick to match any stroke.

Customise your own V-Series putter in 3 easy steps and we will build it for you.
The V-Series offers a choice of six putter head styles: two blades, three mallets and one high-MOI mallet.
The hosel ultimately determines the toe hang of a putter. The V-Series offers four hosels options to choose from.
The grip is the contact point between player and putter. The V-Series offers three grip options to choose from.
STEP 1 - SELECT YOUR PUTTER HEAD & WEIGHT

SELECT YOUR HEAD

A Selecting a putter head that suits your eye is the primary objective here, and the same goes for the putter head's alignment system.
The Evnroll V-Series offers a choice of six putter head styles: two blades, three mallets and one high-MOI mallet.
If you're a blade aficionado the ER1V and ER2V will be in your wheelhouse.
if you prefer the look and feel of a full-sized mallet, the ER5V and ER7V will seal the deal.
The ER8V is a more compact mallet with a squared-off rear section while the ER11V is an oversized mallet that is highly forgiving and stable.
SELECT YOUR WEIGHT

Each V-Series putter head is available in three head weights: 350g, 365g and 380g.
Choosing your head weight will come down to personal preference and feel. A heavier putter head can often help smooth out a stroke while a lighter head will provide a more responsive feel.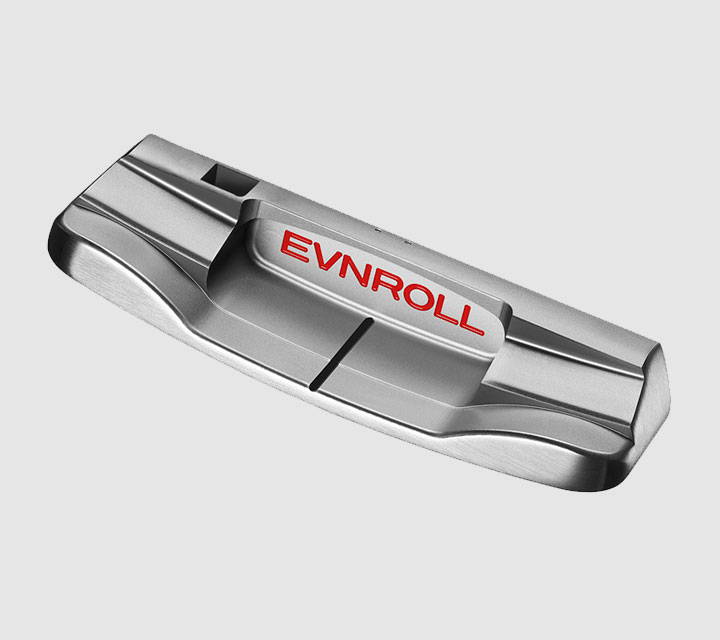 The ER1V TourBlade is a three tiered heel and toe weighted classic blade.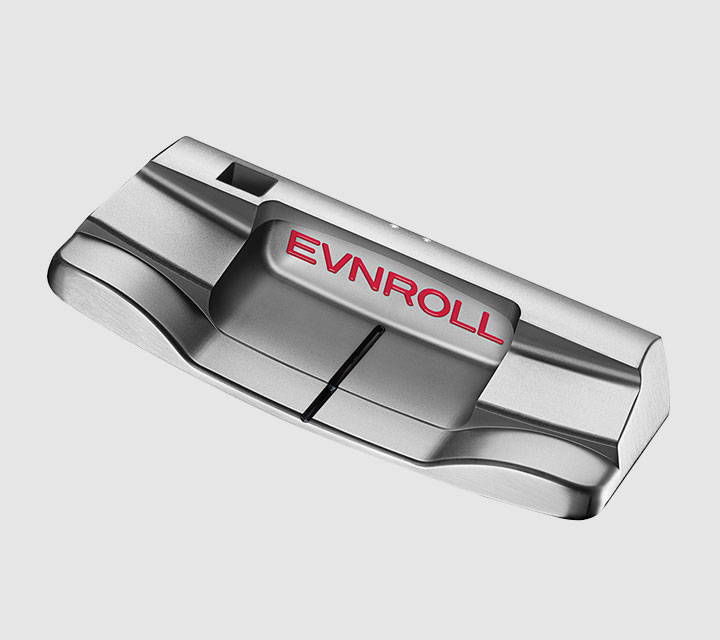 The ER2V MidBlade is a three tiered wider heel and toe weighted blade.
The ER5v Hatchback Mallet is a winged mallet design with a "hatched out" center section.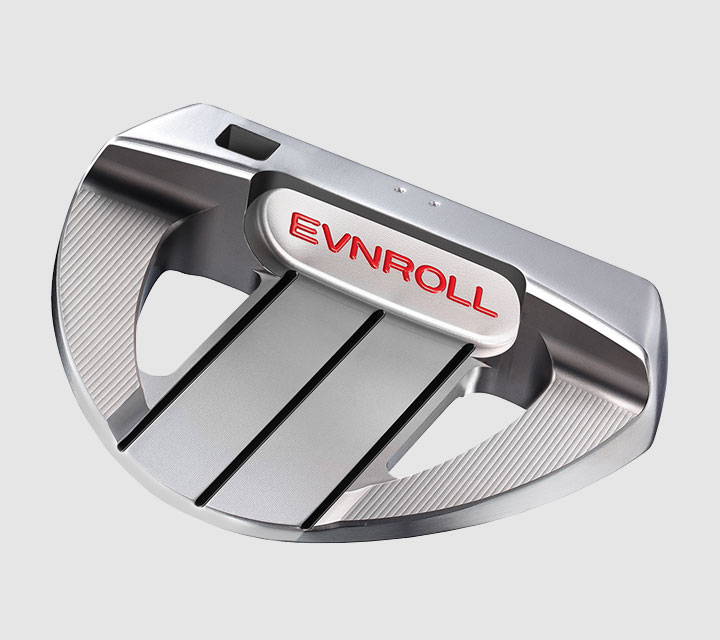 The ER7V FullMallet is a rear perimeter weighted full mallet.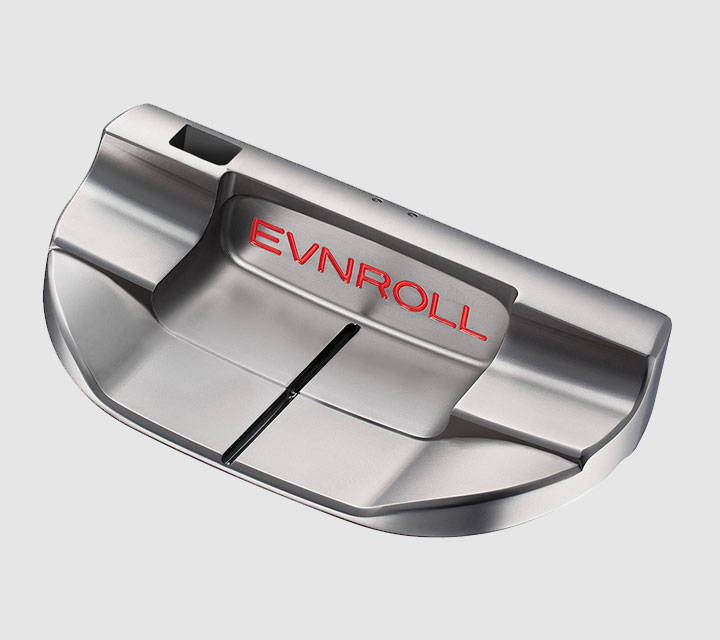 The ER8V TourMallet is a squared-backed mid-size players mallet.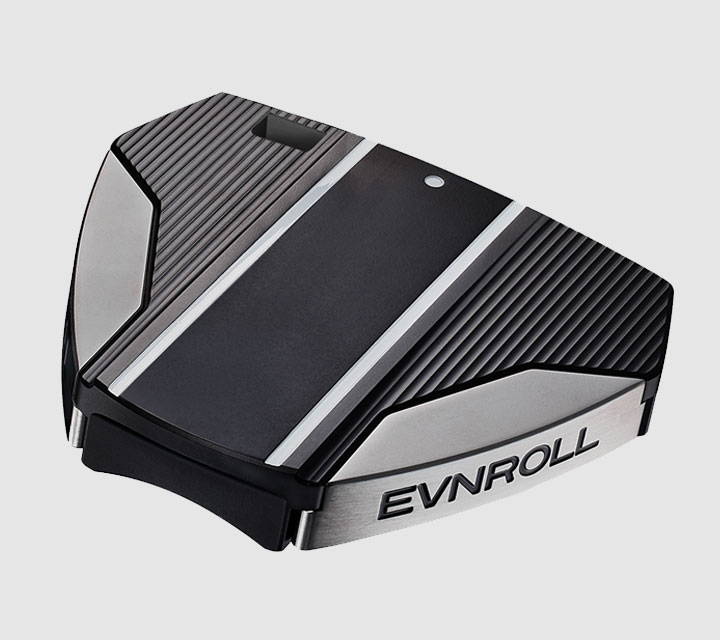 The ER11V Mallet is a a high MOI contemporary full-sized mallet.

STEP 2 - SELECT YOUR HOSEL & SHAFT LENGTH

SELECT YOUR HOSEL
The V-Series range offers four interchangeable hosels to choose from.
Appearance and offset are important but the hosel ultimately determines the toe hang of a putter, which has a major influence on performance.
Different hosels will complement certain strokes better than others so it's important to identify what your putting stroke looks like before deciding which hosel is best for you.
Your stroke will either move in an arc to some degree, with the face rotating open and closed through the stroke, or it will remain neutral, with the putter path moving on a straight line, back-and-through.
SELECT YOUR SHAFT LENGTH
Choosing the shaft length for your putter is a matter of personal preference.

The Evnroll V-Series can be customised in inch increments, spanning between 33 and 36 inches. Shaft length will influence balance and swingweight but a player's height may also be a consideration.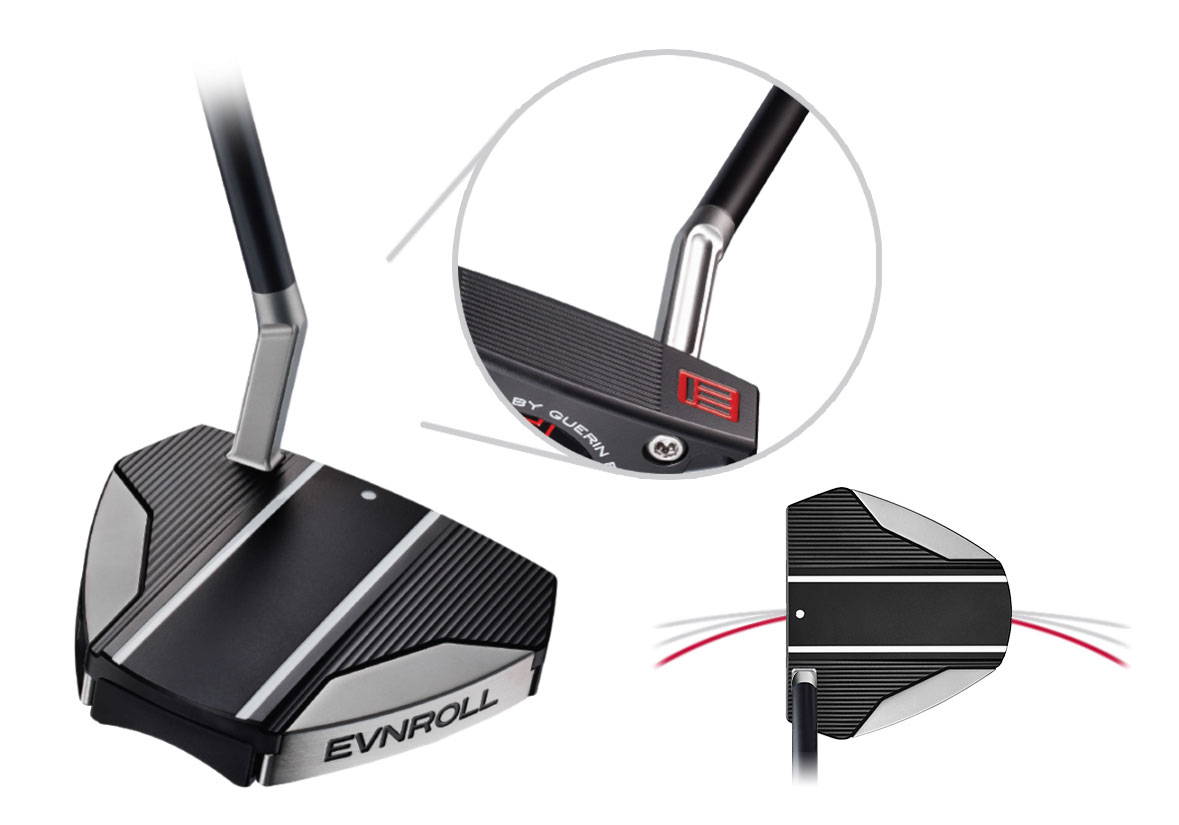 The Short Slant produces the most toe hang of the four options. Suits arcing strokes that open and shut the putter face significantly. (Full Arc)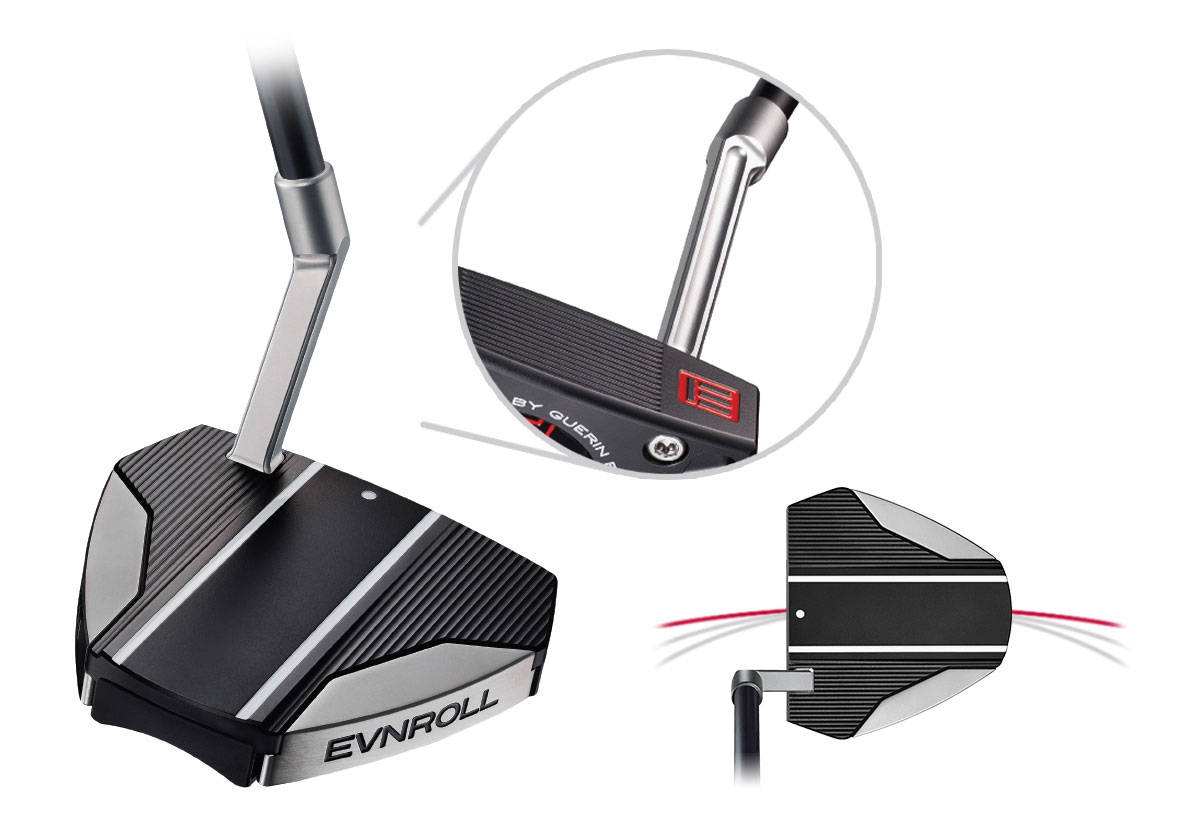 The Long Slant will complement a minimally arcing stroke, with moderate toe hang. Features a two-shaft offset and an extra two degrees of loft. (Slight Arc)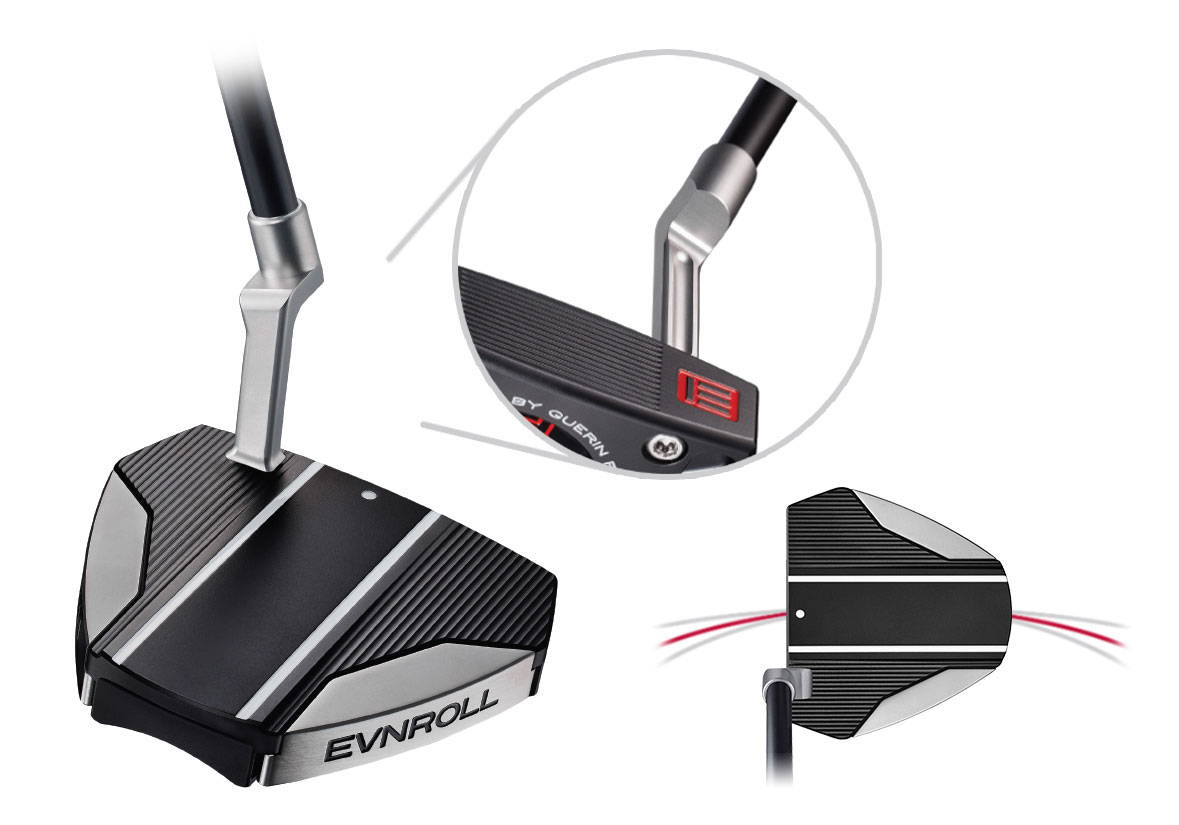 The Short Plumber's Neck produces moderate toe hang to match a slightly arcing putting stroke. Has a full-shaft offset. (Mid Arc)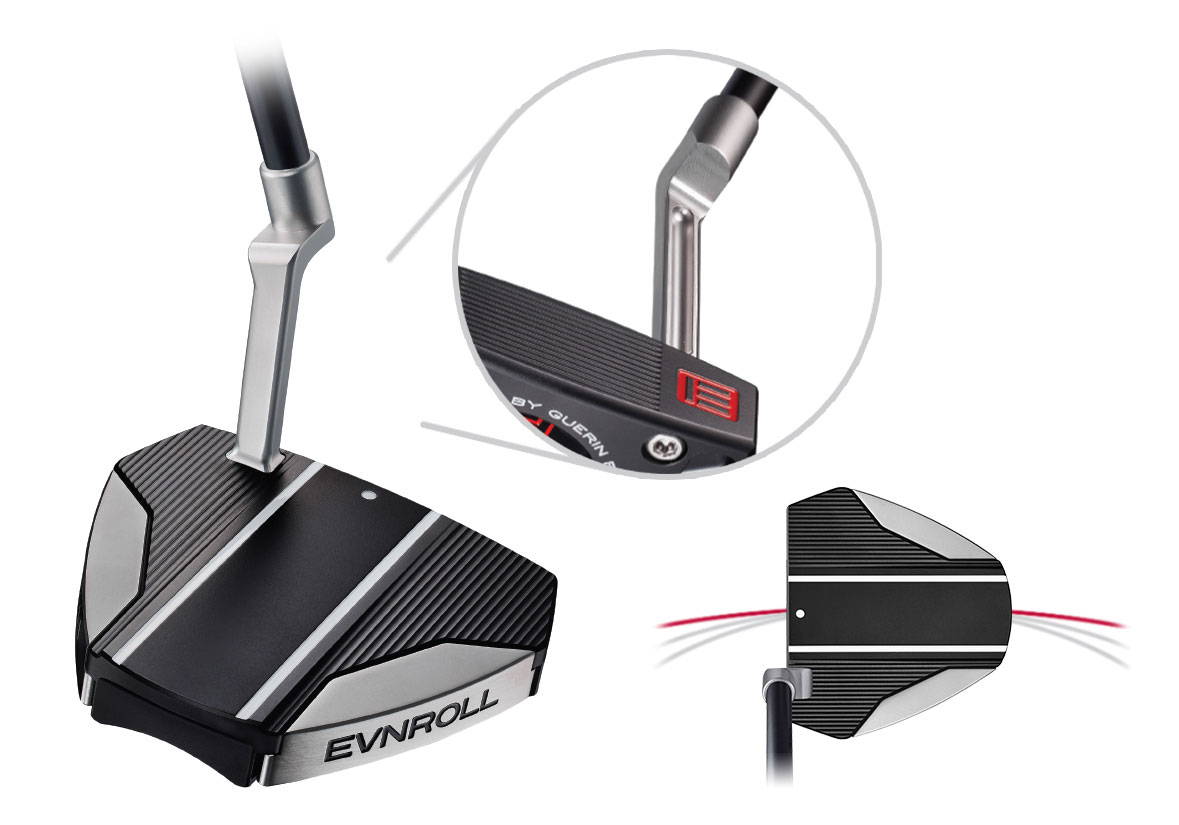 The Long Plumber's Neck produces negligible toe hang to suit a straight-back-and-through putting stroke, with a full-shaft offset. (Slight Arc)
STEP 3 - SELECT YOUR GRIP

The grip is the contact point between player and putter and it's vital to find one that's comfortable and secure.
Evnroll's V-Series offers three grips to choose from - Pistol, TourTac and Gravity Grip. The Pistol & TourTac grips are available in two weights – a heavier grip can counterbalance a putter, which will alter the swingweight and create a unique feel.
The Pistol grip is traditionally shaped and it's narrow near the bottom and wider at the top and it allows the wrists to hinge freely.
The TourTac grip is a slightly larger pistol grip that features a tacky texture, which can heighten a sense of feel in the hands.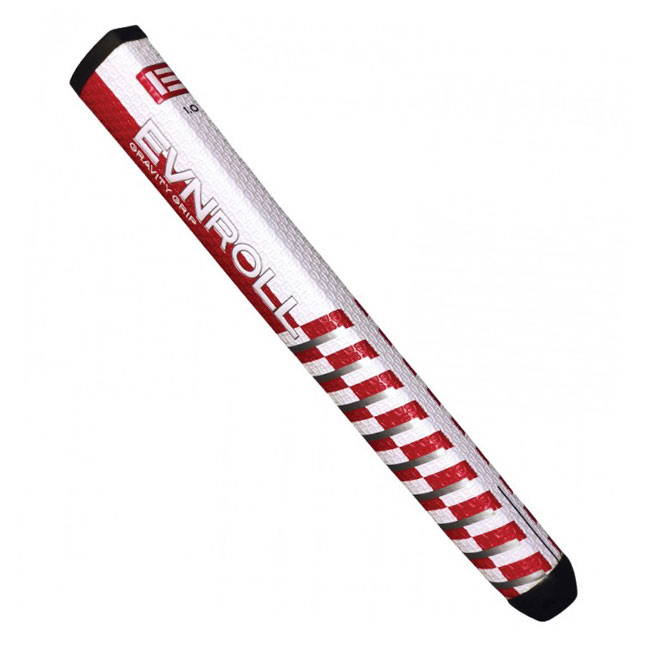 The Gravity grip is designed to boost consistency on the greens and features a tactile foam grip with a 70g steel rod inserted on the underside.
ENJOY THE EVNROLL EXPERIENCE

Congratulations, you've selected all the parts you need to create your perfect Evnroll V-Series putter.

All you need to do now is "Review Your Cart" and place your order. Once your order has been received our experienced club builders will start building your putter.
Your NEW custom putter will be on its way to you within 2-3 business days after we receive your order.
NOTE: Please be aware that custom built V-Series putters can not be returned.