Posted by GolfBox on 23rd Jan 2020
Following on from the success of the AI-designed Epic Flash driver, the crew in Callaway R&D have once again plugged in the supercomputer, updated its anti-virus and Netflix app and put it to work to design the most complete range of drivers, fairway woods, hybrids and irons in golf.
Called the Callaway MAVRIK, the new range of golf clubs have been designed with the input of artificial intelligence and machine learning to maximise performance in a way that, literally, isn't humanly possible.
Thousands of virtual prototype clubs were created, tested and improved using the supercomputer's programmed machine learning until the most efficient designs were finalised.
And true to their name, MAVRIK clubs tread their own path; their unconventional designs and unique innovations make them the longest and most forgiving clubs Callaway has ever created.
A new Flash Face offers unparalleled performance across three different Mavrik driver models.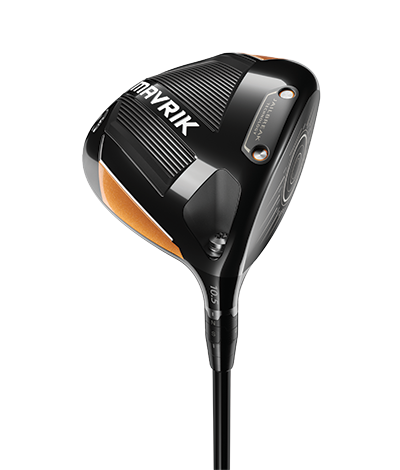 With the fairway and hybrid having club faces optimised by AI, distance has never been this easy.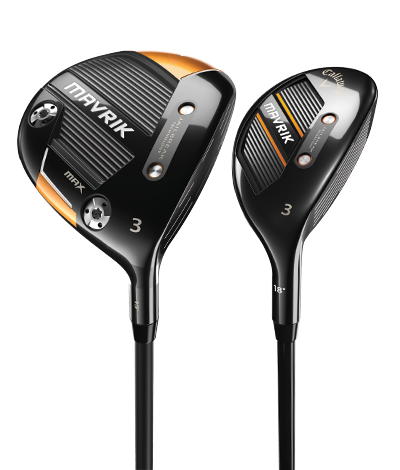 Topping the Epic Flash was always going to be a daunting assignment given it was the best-selling driver of last year, but Callaway didn't flinch.
They simply bought a bigger, more powerful supercomputer to make the MAVRIK.
The new number-crunching behemoth ran continuously for weeks, cycling through thousands and thousands of virtual configurations before spitting out the Mavrik's ultra-efficient Flash Face SS20.
While the end result is an incomprehensible design that in reality could only have been designed by artificial intelligence, it begins to make perfect sense when coupled with the Mavrik's slick new Cyclone head shape and feedback-enhancing feel and impact acoustics. And when you smoke a drive straight down the middle and out of sight with the new Mavrik driver, you'll begin to appreciate that AI and machine learning is how you win at golf these days.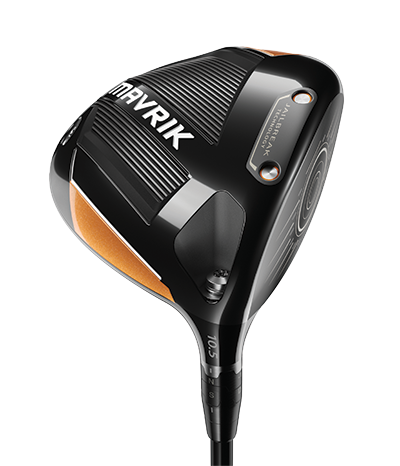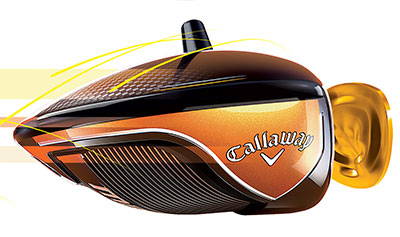 Weeks of continuous supercomputer simulations and machine learning perfected the Mavrik's new SS20 Flash Face.
The face architecture is a completely random maze of troughs and plateaus, somewhat fortunately hidden away from view inside the Mavrik driver head, but the thinner Flash Face SS20 is designed to work hand-in-hand with the new Cyclone head shape to increase forgiveness in each of the three Mavrik models.
The new Flash Face is brutally effective at extracting maximum ball speed and distance across a greater area of the face.
Callaway have introduced a sturdier grade of titanium in the Mavrik driver face to preserve the Flash Face SS20's intricate architecture.
The new FS2S titanium can better withstand the significant impact forces the thin and flexible Mavrik face will encounter and it's also 6g lighter than regular titanium, which allowed Callaway engineers to allocate the weight saved to areas where it can create extra forgiveness and distance.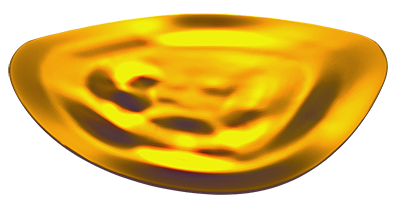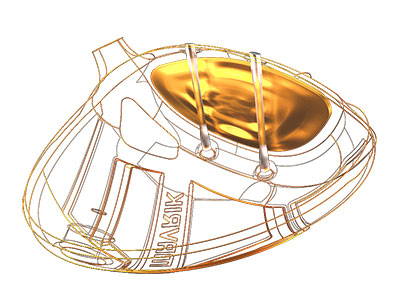 Jailbreak again makes an appearance in the Mavrik driver, strengthening and stiffening the club head to maximise ball speed. Twin Jailbreak support bars connect the sole and crown internally to brace the Mavrik head and limit energy wastage at impact, making sure every last drop of ball speed is squeezed into drives.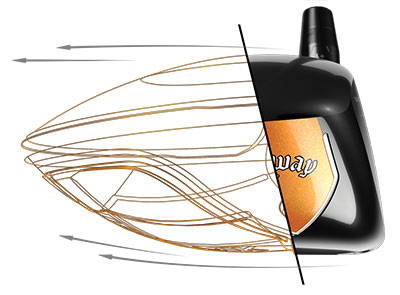 A new aerodynamically efficient head shape makes the Mavrik driver slip through the air faster on the downswing. Called the Cyclone, the shallower head shape and arcing rear section blends with a higher trailing edge and flatter crown to minimise air resistance and boost clubhead speed.
T2C Triaxial Carbon Fibre Crown

The Mavrik's lighter carbon fibre crown enables Callaway's design team to funnel all that saved weight low in the driver head to boost the MOI (moment of inertia) and increase the Mavrik's forgiveness.
It means when you're not hitting it out of the sweet spot, you probably won't notice too great a difference - the Mavrik launches off-centre drives almost as far and straight as strikes out of the screws.
Callaway also used artificial intelligence to perfect the impact sound and feel of the Mavrik driver to offer an increased level of feedback.
Internal ribs were positioned precisely through the AI design process to create a direct feel and solid impact sound that will make the Mavrik driver the most satisfying club in the bag to hit.
THREE CALLAWAY MAVRIK DRIVERS
Callaway appreciate that not all golfers are the same, which is why there are three driver models: Mavrik, Mavrik Sub Zero and Mavrik Max. While borne from the same Mavrik DNA, each one performs slightly differently to complement a golfer's strengths or fix their weaknesses.

The standard Callaway Mavrik driver is the all-rounder of the Mavrik driver line-up.
It will suit the majority of golfers with its mid-spin launch – achieved through a stationary 5g weight positioned towards the rear of the sole - and it has a slight draw bias to counteract a slice.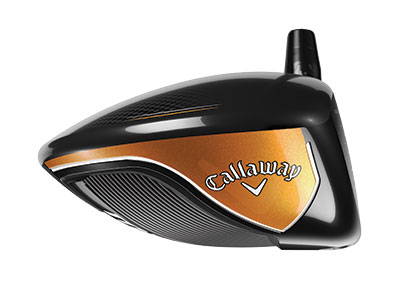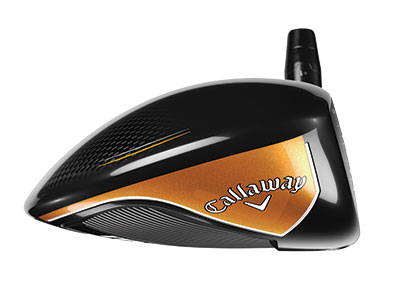 The Callaway Mavrik Sub Zero has a smaller 450cc head shape and low-spin properties that are designed for high swing speeds and players who aspire to shape the ball off the tee.
Front and rear weight ports house a 2g and 14g weight that can be swapped to alter launch and spin and the Mavrik Sub Zero's lie angle is flatter than its Mavrik stablemates.

The Mavrik Max has the biggest footprint of the three Callaway Mavrik drivers and is the easiest to launch. The Flash Face SS20 on the Max has been tuned to provide the greatest speed generating area in the Mavrik driver line-up and helps to launch the ball high and long off the tee.
It is also the anti-slice Mavrik model, with weight ports situated on the rear and near the heel. Installing the heavier 14g weight in the heel port helps shut the club face and ward off a slice.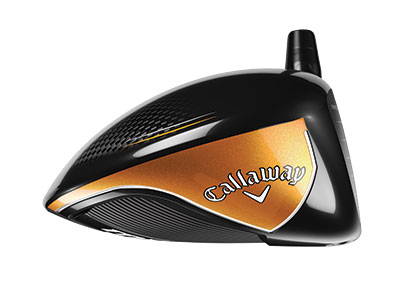 Callaway MAVRIK Driver Specifications
Australian Launch Date: January 24 2020
Hand: Right/Left
Shaft Options:
MAVRIK Standard: Project X Even Flow Riptide 50/60g
MAVRIK Max: UST Helium 40/50g
MAVRIK Sub Zero: Aldila Rogue White 130 MSI 60/70/80g
Grip: Golf Pride Tour Align Silver
Loft Options:
MAVRIK Standard Driver: 9°, 10.5° and 12°.
MAVRIK Sub Zero Driver: 9°, 10.5
MAVRIK Max Driver: 9°, 10.5° and 12°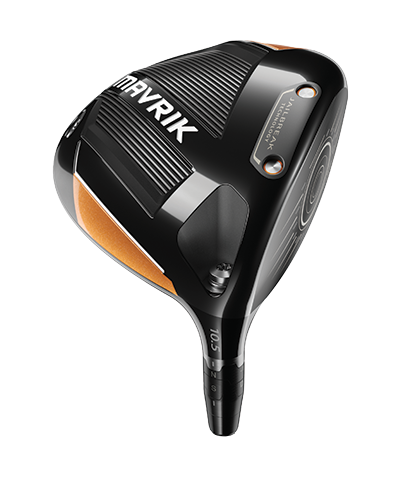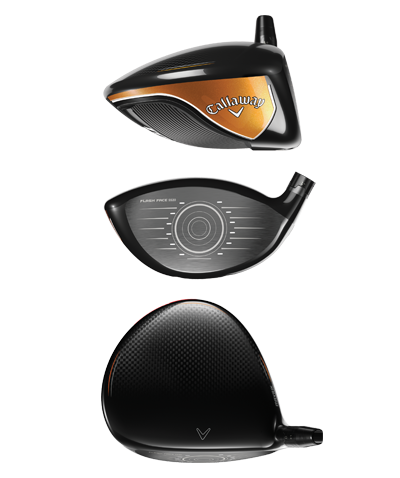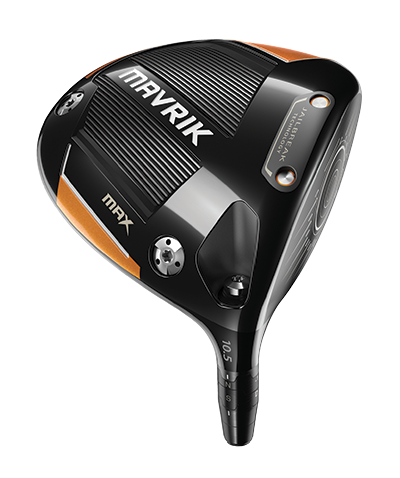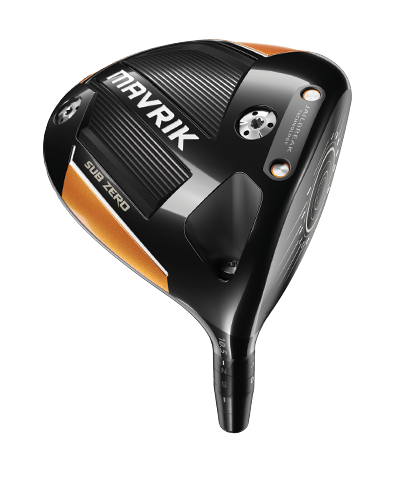 CALLAWAY MAVRIK FAIRWAY WOODS

Callaway's supercomputer was put to use to design the faces of Callaway Mavrik fairway woods.
Marking the first time AI has been applied to a fairway wood.
It's fair to say it might not be the last because the Mavrik fairway woods, which mirror the driver line-up with Standard, Sub Zero and Max models, have proven to be extremely long and fast: balls speeds are 1.5mph faster than Rogue fairway woods and Mavrik fairway woods are 30 per cent more forgiving than Callaway Epic Flash fairways.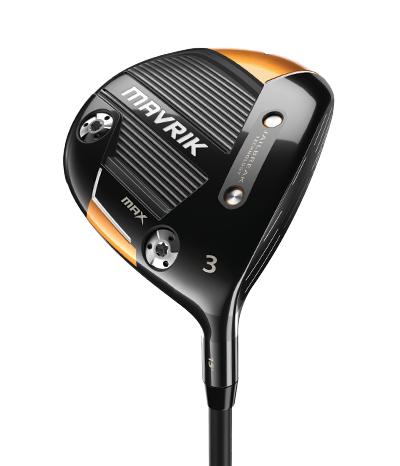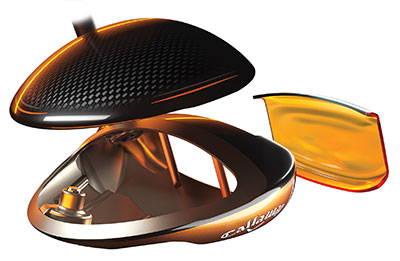 MAVRIK Fairway Flash Face

With multiple lofts, head sizes and models, the Flash Face SS20 was individually tailored to suit each fairway wood to help optimize spin rates, club head speed and CG (centre of gravity) positions.
Carbon Fibre Crown & Jailbreak

The lightweight carbon fibre crown concentrates mass lower in the club head to increase forgiveness while Callaway's Jailbreak bars connect the crown and sole to stiffen the body, letting the face flex and release to maximise ball speed.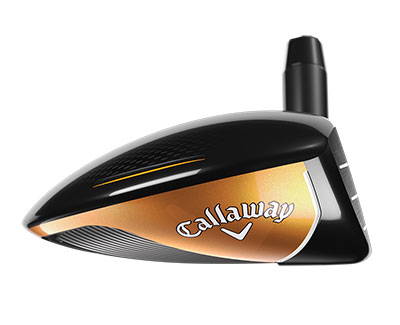 Each Callaway Mavrik fairway wood model has a unique leading edge to optimise launch characteristics and complement spin rates.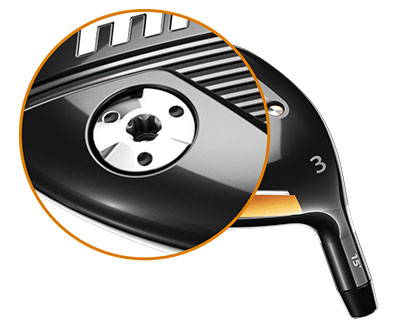 MAVRIK features a single fixed weight in the sole to pull the CG low and back in the head for high launch and flat trajectory.
THREE CALLAWAY MAVRIK FAIRWAY WOODS

Callaway understands that not all golfers are the same, that's why there are three fairway wood models: Mavrik, Mavrik Sub Zero and Mavrik Max.
Each one performs slightly differently to complement a golfer's strengths or fix their weaknesses.
The Standard Mavrik fairway wood is the fastest in the line-up and features an expansive face and leading edge that will boost confidence at address. Its high-launching but flat trajectory is a product of a single fixed sole weight that shifts the CG low and rearward in the head, while significant heel camber increases versatility from tight lies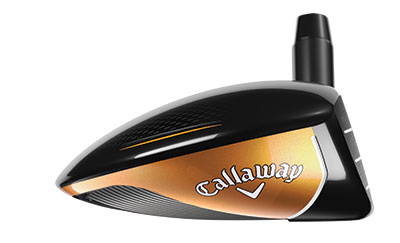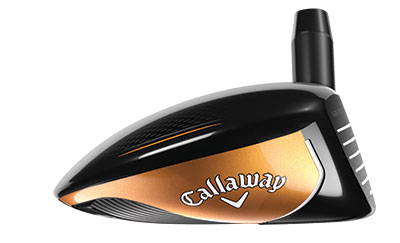 MAVRIK Sub Zero Fairway Wood

Designed for players who prefer to shape and control trajectories, the Mavrik Sub Zero fairway wood has a smaller head and tighter leading edge for greater workability. Like the Mavrik Sub Zero driver, the fairway woods have interchangeable sole weights (2g and 14g) that can be swapped between the rear and front positions to manipulate spin rates and launch height.
Featuring the largest head and lowest leading edge of the three models, the Mavrik MAX fairway woods are the easiest to launch and most forgiving. Increased stability through a high-MOI design extracts performance from every area of the MAX's club face, particularly from strikes that are low on the face.
Mavrik Max fairway woods replicate the sole weight set-up of the MAX driver: inserting the heavier 14g weight in the heel port will produce a draw bias to fight a slice.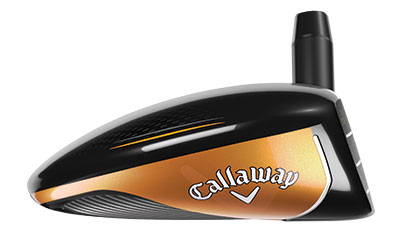 Callaway MAVRIK Fairway Wood Specifications
Australian Launch Date: January 24 2020
Hand: Right/Left
Shaft Options:
Project X Even Flow Riptide 50/60g (Standard)
Aldila Rogue White 130 MSI 60/70/80g (Sub Zero)
UST Helium 40/50g (Max)
Grip: Golf Pride Tour Align Silver
Loft Options:
MAVRIK Standard Fairway: 3+ (13.5°), 3 (15°), 4 (16.5°), 5 (18°), 7 (21°)
MAVRIK Sub Zero Fairway: 3+ (13.5°), 3 (15°), 4 (16.5°), 5 (18°)
MAVRIK Max Fairway: 3+ (13.5°), 3 (15°), 5 (18°), Heavenwood (20°), 7 (21°), 9 (23°), 11 (25°)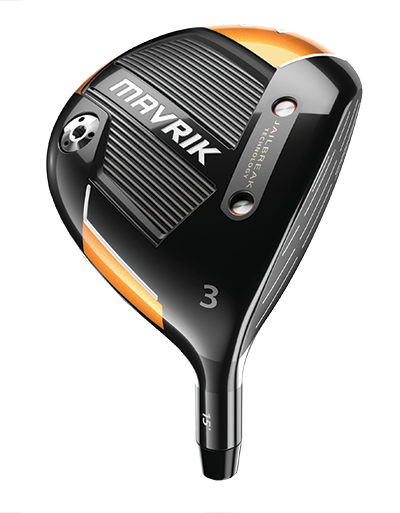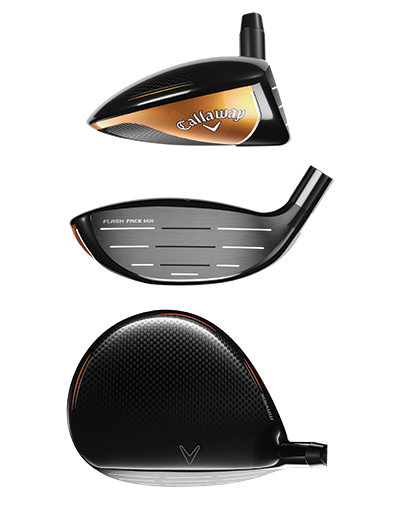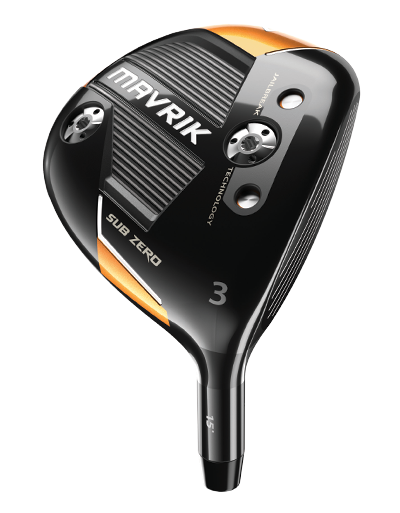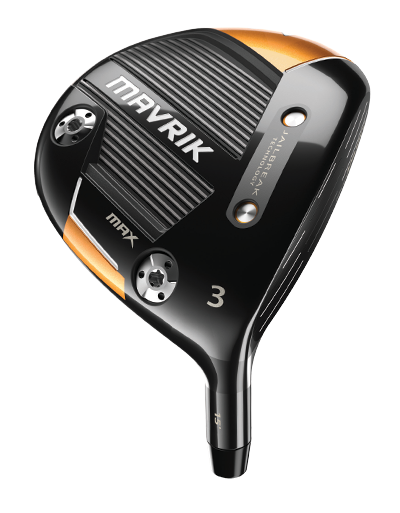 As the first hybrids with an entirely AI-designed face, Callaway Mavrik hybrids just made par 5s a whole lot easier.
Long, high-launching, soft-landing Mavrik hybrids will offer up eagle putts like never before. And their versatility means they can also become the long and reliable fairway finder that every golfer needs off the tee. Flash Face SS20 AI-designed faces, Jailbreak and Face Cup technologies combine to make Mavrik hybrids user friendly and with three models, there's one that is personalised for every golfer's skill set.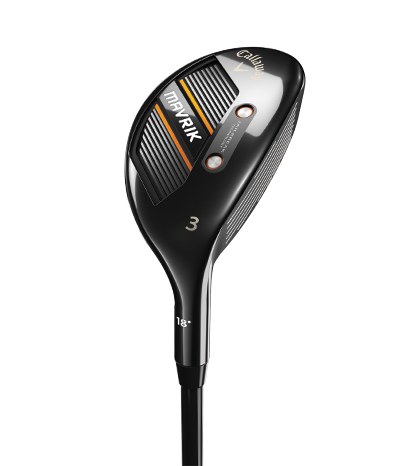 Closer in shape to an iron than a fairway wood, the Mavrik Standard is the mid-sized hybrid in the range and sports a toe that is squared off.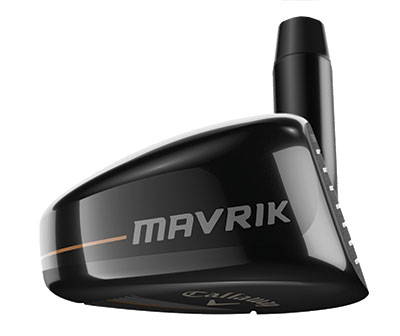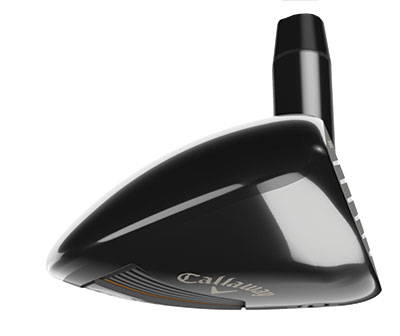 The Mavrik Pro hybrid is the most compact in the line-up and with a shallow face and cambered sole, it looks more like a fairway wood. It's designed for elite ball strikers and Tour players who favour a flat lie angle and a more penetrating ball flight.
Identical to the Mavrik Standard in shape but with a much bigger body that concentrates the CG deep, the Max is the easiest hybrid to launch and the most forgiving. High handicappers can put as many of these in their bag as they want, with lofts reaching into the 7 or 8 iron range. There is also the Mavrik Max-W hybrid range designed for women that features the same head size but with additional loft.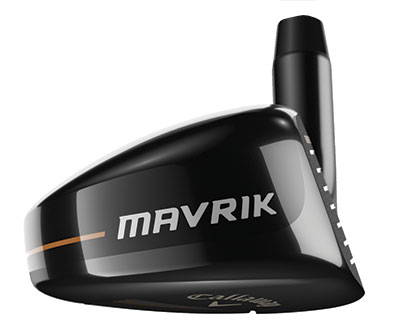 Callaway MAVRIK Hybrid Specifications
Australian Launch Date: February 7 2020
Hand: Right/Left
Shaft Options:
Project X Catalyst 55/65/75g (Standard)
KBS Tour Hybrid (Pro)
Project X Catalyst 55/65/75g (Max)
Grip: Golf Pride Tour Velvet Soft
Loft Options:
MAVRIK Standard Hybrid: 3H (18°), 4H (20°), 5H (23°), 6H (26°)
MAVRIK Pro Hybrid: 2H (18°), 3H (20°), 4H (23°)
MAVRIK Max Hybrid: 3H (19°), 4H (21°), 5H (24°), 6H (27°), 7H (30°), 8H (33°)
MAVRIK Max-W Hybrid: 3H (21°), 4H (24°), 5H (27°), 6H (30°), 7H (33°), 8H (36°)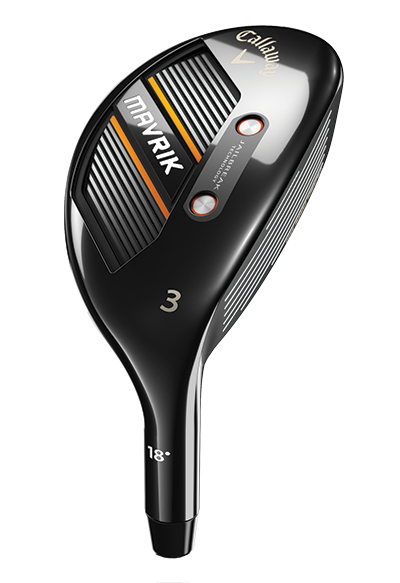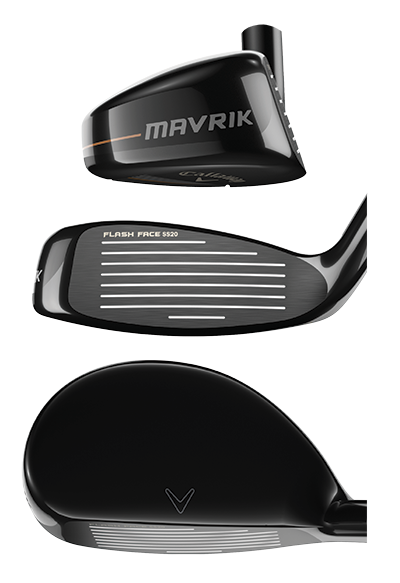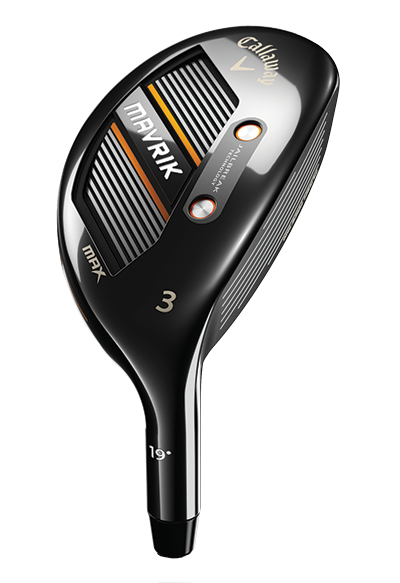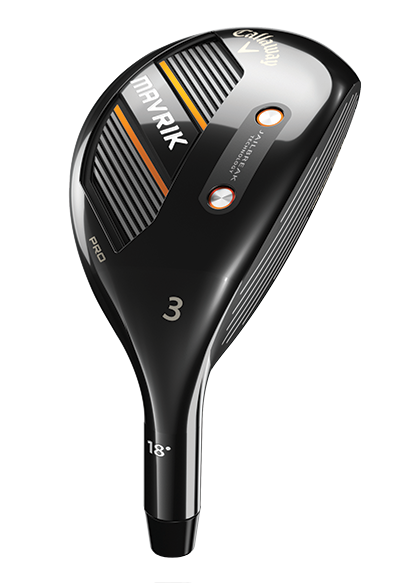 Callaway's increased capacity to run every idea through the supercomputer has led to the new Mavrik irons setting the benchmark for performance and distance.
Mavrik irons are the first to be designed by artificial intelligence and are the fastest irons ever created by Callaway.
But it's the extent of AI-intervention that makes Mavrik irons such a force on the course:
Each iron in the set contains a unique AI-designed architecture that maximises ball speed and distance but maintains trajectory, spin and descent angles of each iron.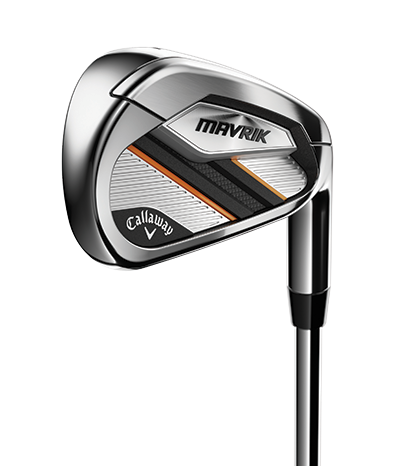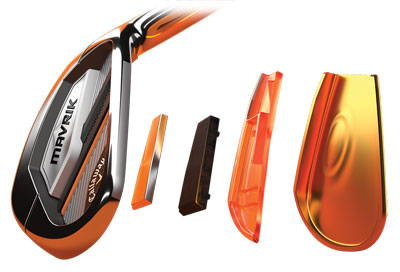 Artificial intelligence and machine learning have designed the Mavrik irons' face cup - the part that springs and releases on impact - for the very first time. Each iron has its own Flash Face Cup design, unique to its loft, to propel the ball further while maintaining spin, descent angle and trajectory.
High-density tungsten weights, shaped uniquely according to head size and loft, are slotted into every Mavrik iron to deliver optimal launch and trajectory.
A slice of urethane populated with microspheres is inserted into the head of every Mavrik iron to increase ball speed and deliver a superior feel. Over a million microspheres are embedded in the urethane, absorbing vibrations for a pure and consistent feel while supporting the Flash Face Cup to boost ball speed.
THREE CALLAWAY MAVRIK IRONS

Mavrik long irons are primed for speed-creating distance, mid irons are long but retain consistent spin rates while the short irons are built to score, with spin and control for accurate approach shots on the must-have requirement list. And with three different iron models to choose from - Standard, Pro and Max - there is no doubt 2020 will be the year of the Mavrik.
ADesigned for the majority of players, Mavrik Standard irons are the complete package. Offering distance without compromising spin, trajectory or landing angles, Mavrik Standard irons will whip everyone's iron game quickly into shape.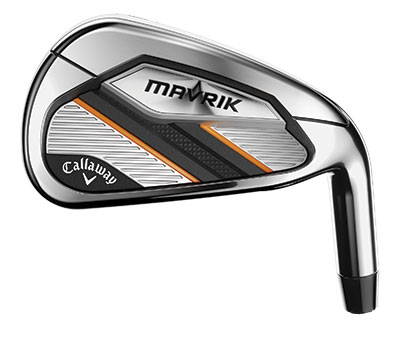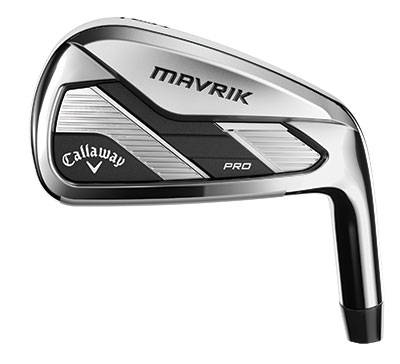 A thinner topline, smaller head shape and flatter lie angle increase the workability and flight control of Mavrik Pro irons. They're made for the better ball striker who needs the tools to execute all the shapes and ball flights that their imagination can conjure.
It's distance, distance and more distance with Mavrik Max irons. A larger head shape enables the CG to be located low and deep to launch shots high and long, while the inherent high-MOI design of the irons increases forgiveness. There is also a Mavrik Max-W iron designed specifically for women. Max-W irons have the same head size as regular Max irons but have different tungsten weighting that makes them easier to launch, while increased lofts and a lightweight graphite shaft make them the perfect fit for most women golfers.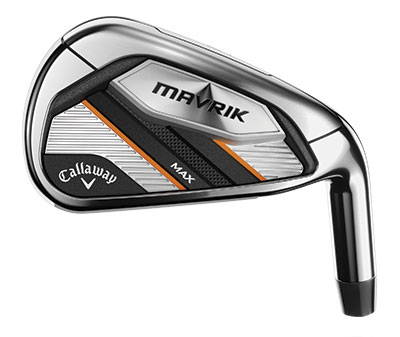 Callaway MAVRIK Irons Specifications

Australian Launch Date: February 7 2020
Hand: Right/Left
Shaft Options:
True Temper Elevate 95g (Steel - Standard)
Project X Catalyst 55/65/75g (Graphite - Standard)
True Temper Elevate 105g (Steel - Pro)
KBS TGI 90g (Graphite - Pro)
KBS Max 80g (Steel - Max)
Project X Catalyst 55/65/75g (Graphite - Max)
UST Helium (Graphite Max-W)
Grip: Golf Pride Tour Velvet Soft
Loft Options:
MAVRIK Standard Iron: 4 (18°), 5 (21°), 6 (24°), 7 (27°), 8 (31.5°), 9 (36°), PW (41°), AW (46°), GW (51°), SW (56°)
MAVRIK Pro Iron : 3 (19°), 4 (21°), 5 (23.5°), 6 (26.5°), 7 (30.5°), 8 (34.5°), 9 (38.5°), PW (43°), AW (48°), SW (54°)
MAVRIK Max Iron: 4 (20°), 5 (23°), 6 (26°), 7 (30°), 8 (34°), 9 (38°), PW (43°), AW (48°), SW (54°)
MAVRIK Max-W Iron: 4 (22°), 5 (25°), 6 (28°), 7 (31.5°), 8 (35°), 9 (39°), PW (44°), AW (49°), SW (54°)