Posted by GolfBox on 14th Feb 2020
Observe golf's truly great putters and it's clear they have that special something in their stroke; the perfect tempo and consistency that makes the ball morph off the putter face so smoothly and sweetly, it's almost like the putter head was dipped in honey.
Putting is like an art form, where instinct and feel take over from conscious thought and where a fluid tempo and ultra-precise consistency are paramount to making a carefree putting stroke.
Odyssey have adopted a "let it go and let it flow" philosophy to their 2020 putter line-up, which is fundamentally designed to awaken the "inner artist" in every golfer.
Innovative shaping features in all their new putters and creative, but practical, solutions are guaranteed to improve the all-important tempo and consistency of a putting stroke.
So choose your putter, don the beret, master your brushstrokes and start making more putts in 2020. All the NEW Odyssey Putters will be available from the 30th of January 2020.
The new Odyssey Stroke Lab Black range of putters feature multi-material shafts and a firmer face insert for enhance tempo and consistency on the greens.

The Odyssey Triple Track putters includes a NEW ball alignment system that crosses over onto the putter heads for perfect alignment with your ball every time.

Odyssey's premium range of putters are handcrafted by experts and feature milled head shapes and adjustable weighting to produce elite performance.

ODYSSEY STROKE LAB BLACK PUTTERS

While the putter will never be as sexy as the driver, it is the most-used club in the bag and, consequently, wields the greatest influence over your score card.
Great putters can manufacture a good score regardless of how well they hit it tee to green - once it's on the green, it's like having a home ground advantage.

To putt like the greats you need mellifluous tempo and bullet-proof consistency, which is what the Odyssey Stroke Lab Black putters are designed to bring to your stroke.
The improved tempo of Stroke Lab Black putters has achieved gains in the key areas of distance control and face angle at impact, which is great news for golfers.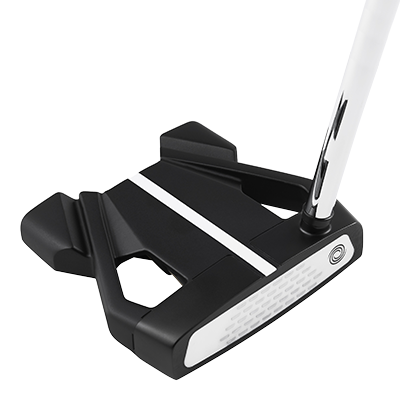 A joint steel and graphite shaft rebalances Stroke Lab Black putters by saving 40g, which is redistributed to the putter head and grip to enhance tempo and consistency.
The new Star face insert is firmer and louder for enhanced feedback and features microhinges, which generate pure, forward-spinning roll right off the putter face.
A striking new black PVD finish is durable and highlights the white alignment lines while enhancing the premium appearance of Stroke Lab Black putters.

FIVE NEW Stroke Lab Black putters join the two models that were released late in 2019 - the Ten and Bird Of Prey.
ODYSSEY TRIPLE TRACK PUTTERS

You visualise the line, feel the speed, and you just know you're going to make the putt. Then something odd happens: you miss. Blaming what you assume was your dodgy alignment, you head to the next tee and don't give it a second thought.

What you didn't know then was that the solution to your crooked ways has arrived.
It's called the Odyssey Triple Track putter and it uses the same Triple Track Alignment system featured on Callaway golf balls to aid alignment.
It's straightforward to use: simply match up the Triple Track lines on both the putter head and ball and you're correctly aligned. In fact, the dual Triple Tracks make it look like you're putting along a string-line. Just keep it aligned at impact for a square strike, then look up when you hear the putt drop in the hole.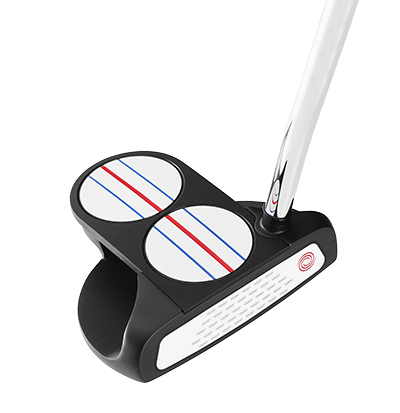 Playing both a ball and putter with Triple Track is like putting along a virtual string line: just aim the ball's Triple Track on the intended line, match the putter head and make your stroke along the same line for perfect alignment, stroke path and a square strike every time.
The multi-material Stroke Lab shaft, which is graphite with a steel tip, saves 40g. That weight is added to the putter head and grip to rebalance the putter and enhance tempo, feel and consistency.
The face insert on Triple Track putters is a firmer version of Odyssey's renowned White Hot insert, with microhinges providing pure roll from the moment it leaves the putter face.
ODYSSEY TRIPLE TRACK PUTTER MODELS

There are FIVE putters in the Odyssey Triple Track line-up..
ODYSSEY TOULON DESIGN PUTTERS

With their handcrafted elegance and milled perfection, Toulon putters have quickly risen to become the most sought-after putter on Tour.

It's Toulon's relentless pursuit of perfection that makes them perform as good as they look.
While other putters are merely manufactured, Toulon putters are hand-crafted by experts in the field - the people who don't rest until everything looks and feels just right.
But don't take our word for it, because the new 2020 Toulon putters should be seen to fully appreciate them, especially the resplendent new Charcoal Smoke finish that accentuates their meticulous workmanship.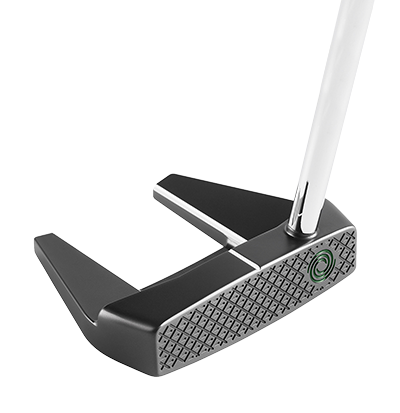 A diamond cross-hatched pattern is etched deep into the entire face of Toulon putters to improve the feel and sound of the putters, controlling vibration and enhancing roll quality.
When perfection is your objective, as it is at Toulon Designs, fitting the best shaft in the business is a top priority. It's called the Stroke Lab and it creates superior feel and tempo.
On the sole of each Toulon putter is a 20g weight that influences head weight. It can be swapped for a lighter 7g option or heavier 40g weight to tailor feel to a golfer's requirements.

TOULON DESIGNS PUTTER MODELS

There are three new models joining the Toulon Designs putter range in 2020. They are the Atlanta, Chicago and Seattle and they sit alongside existing models San Diego, Austin, Las Vegas and Memphis in the Toulon line-up