Posted by GolfBox on 1st Dec 2021
A large central weight screw is sandwiched between a pair of tungsten toe weights and titanium heel weights. It can be substituted to make the club head heavier or lighter for customised feel.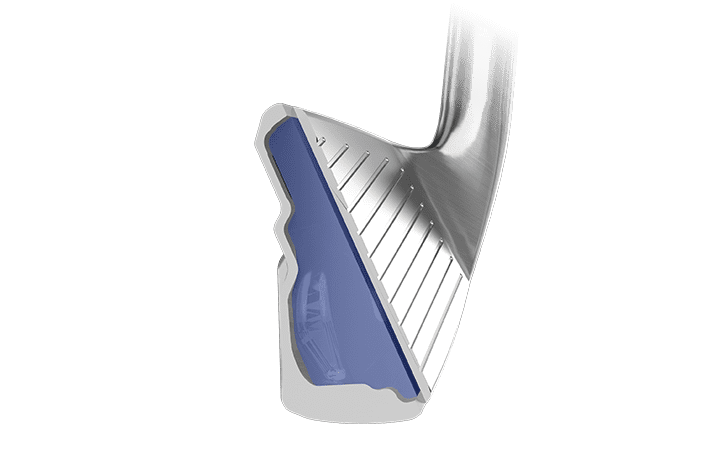 A specially formulated XCOR polymer is injected inside the iron's cavity to support the ultra-thin face. XCOR allows the face to flex and transfers energy more efficiently, maximising ball speed.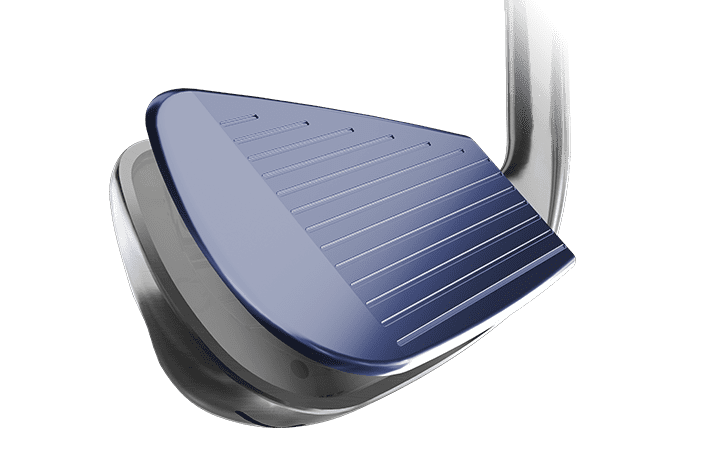 With a thickness of just 1.5mm, PXG's GEN4 iron face is the thinnest in the game. Paired with the new XCOR polymer to support it, the GEN4 face is PXG's fastest and most forgiving yet.
THREE PXG 0311 GEN4 IRON MODELS

PXG's 0311 GEN4 iron line-up consists of three different models, each of which provides a distinct facet of performance. With the personalised performance on offer players will no doubt find their perfect PXG match; but for those who like to mix it up, all three models can be merged into a single seamless set. Each iron is five-times forged from 8620 soft carbon steel, creating a tight grain structure that increases its strength, prolonging the life of the grooves and enhancing the overall feel and appearance.
The PXG XP irons (Xtreme Performance) are the most distance-focused out of the three GEN4 models and slot into the "game improvement" category.
XTREME FORGIVENESS
The XP Irons have the biggest face and a significant amount of offset, which should appeal to players with high handicaps who prefer to maximise both distance and forgiveness.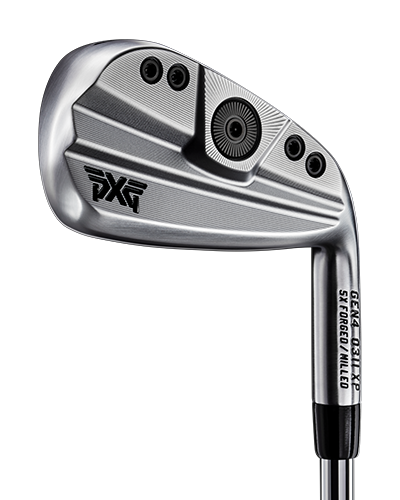 ⦿ Confidence Inspiring Design
⦿ Exceptional Distance
⦿ High MOI
⦿ Exceptional Forgiveness
⦿ Unmatched Sound
⦿ Unbelievable Feel
⦿ Excellent Workability
⦿ Extremely Fast Ball Speeds
The PXG GEN4 P (Players) irons sit between the XP and T models and are destined to top the popular "players" iron' category.
OPTIMIZED FOR BALANCE
Slightly offset and mid-sized, P irons merge distance and forgiveness and still retain a level of workability. P irons will hold universal appeal and are the most popular model in the line-up.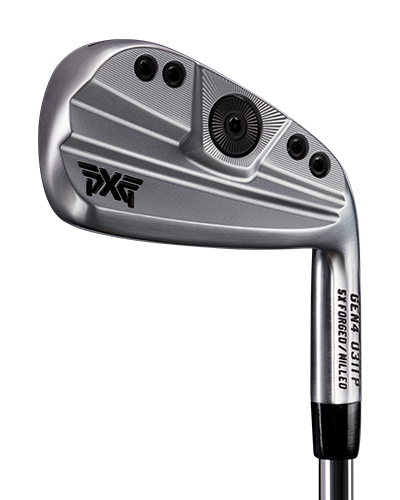 ⦿ Outstanding Distance
⦿ High MOI
⦿ Outstanding Forgiveness
⦿ Unmatched Sound
⦿ Unbelievable Feel
⦿ Extremely Fast Ball Speeds
⦿ Excellent Workability
The PXG T (Tour) Irons feature the most compact heads, minimal offset and offers the most workability.
OUTSTANDING WORKABILITY
The T irons feature the weakest lofts in the three-model GEN4 line-up and will appeal to players who traditionally play muscleback blades but wouldn't mind adding a little extra distance and forgiveness.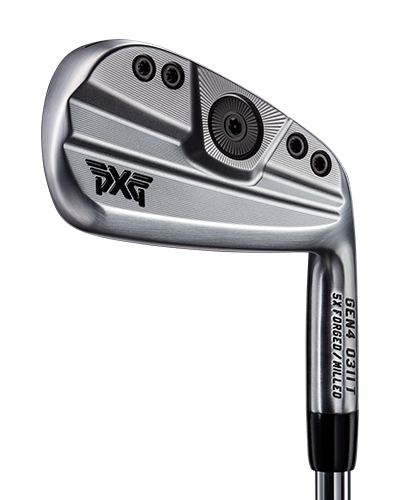 ⦿ Outstanding Distance
⦿ Excellent Forgiveness
⦿ Unmatched Sound
⦿ Unbelievable Feel
⦿ Outstanding Workability
⦿ Extremely Fast Ball Speeds
⦿ High MOI for a Blade Style Club
Hand: Right/Left
Shaft Options: True Temper Elevate Tour (s,x); True Temper Dynamic Gold Tour Issue (s,x) KBS Tour (r,s,x); Project X (r,s,x); Project X LZ (r,s,x); Nippon N.S. Pro 950GH Neo (r,); Nippon Modus 105 (r,s); True Temper AMT Red (r,s); Mitsubishi Chemical MMT (l,a,r)
Grip: PXG Z5 Black
PXG GEN4 0311 XP Iron Lofts: 3 (16°), 4 (18°), 5 (20°), 6 (23°), 7 (27°), 8 (31°), 9 (36°), W (41°), G (47°)
PXG GEN4 0311 P Iron Lofts: 3 (18°), 4 (20.5°), 5 (23°), 6 (26°), 7 (30°), 8 (34°), 9 (39°), W (44°), G (49°)
PXG GEN4 0311 T Iron Lofts: 3 (20°), 4 (22.5°), 5 (25°), 6 (28°), 7 (32°), 8 (36°), 9 (41°), W (46°), G (51°)