Posted by GolfBox on 6th Mar 2021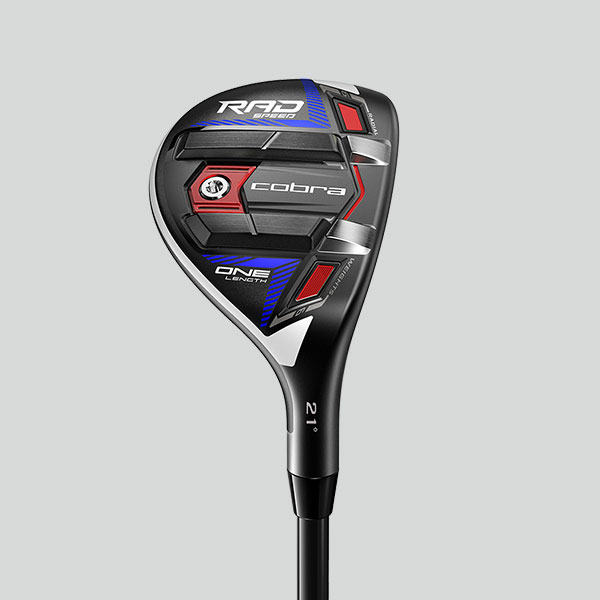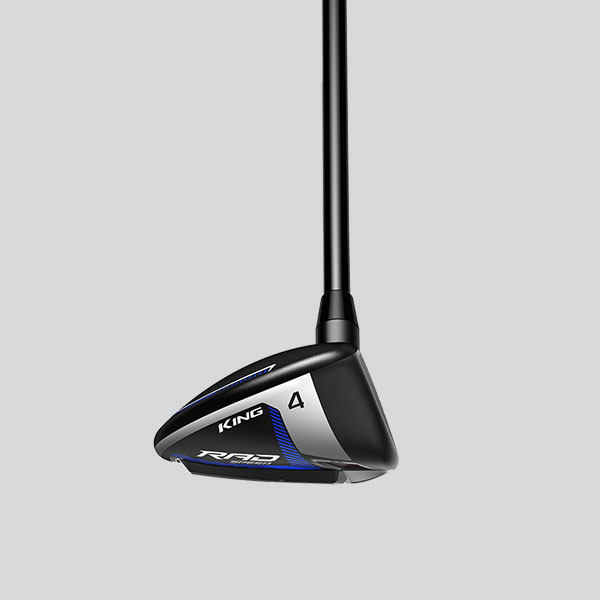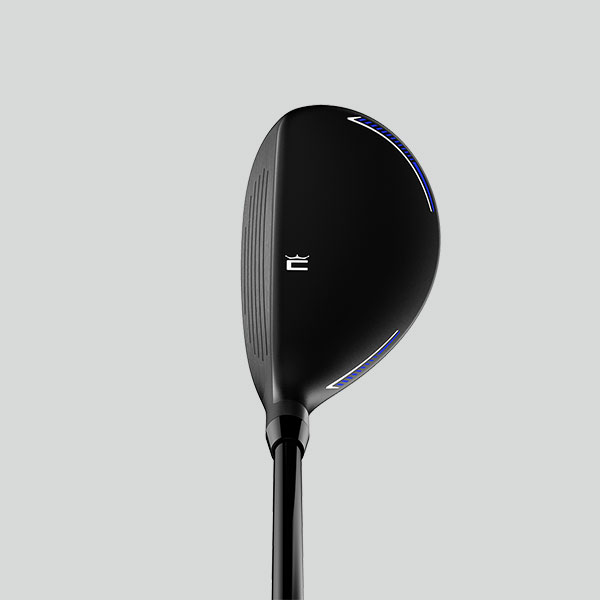 COBRA RADSPEED HYBRID SPECIFICATIONS
Hand: Right/Left (2H RH only)
Shaft: UST Recoil 480 ESX (stiff, regular, senior/ladies)
Grip: Lamkin Crossline - Cobra Connect (Black)
Cobra RADSPEED Hybrid Lofts: 2H: 17.0°, 3H: 19.0°, 4H: 21.0°, 5H: 24.0°
Cobra RADSPEED ONE Length Hybrid Lofts: 3H: 19.0°, 4H: 21.0°, 5H: 24.0°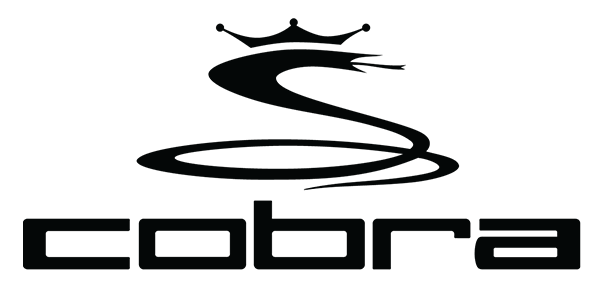 When Cobra ventured into a radial weighting-centric design for their RADSPEED line, it coincided with their push into 3D printing, which begun with the Cobra Supersport-35 putter.
Never passing up an opportunity to incorporate the latest technology into their clubs, Cobra have included a 3D printed medallion on the RADSPEED irons.
The new medallion saves weight and integrates perfectly with the radial weighting design that makes RADSPEED irons ultra-impressive. It's a first for Cobra and the distance and performance that RADSPEED and RADSPEED ONE Length irons offer could well lead to many more "firsts" for players out on the course.

A 10g weight screw is positioned in the toe to tune the centre of gravity, for more distance and forgiveness for off-centre strikes.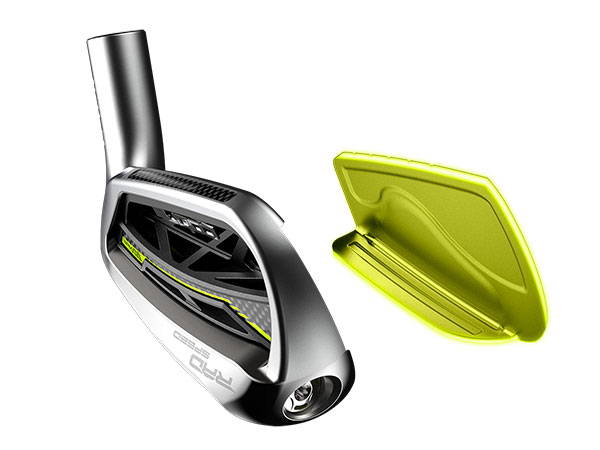 A thin, forged face insert increases flex around the sweet spot for extra ball speed and a higher launch.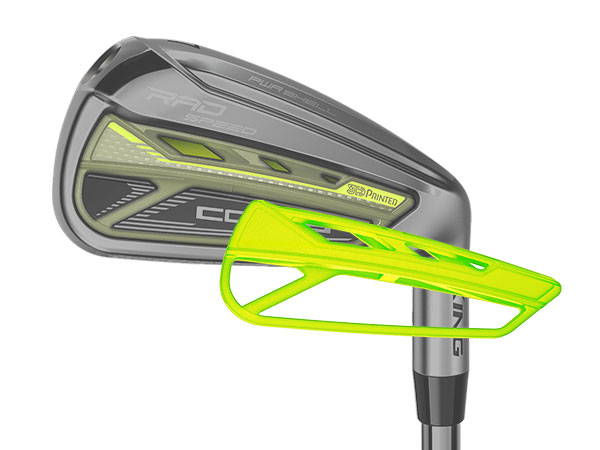 An intricate lattice design that could only be created through 3D printing saves weight and finetunes the feel of RADSPEED irons.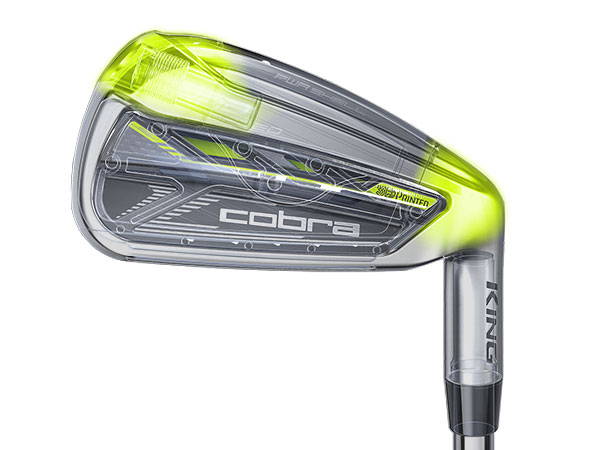 10g and 3g of mass is positioned on the toe and heel extremities to create the best combination of speed, low spin and stability for optimized performance.
Both the RADSPEED irons and RADSPEED ONE Length irons represent a significant leap forward in golf innovation. A breakthrough in weighting technology is combined with the first application of 3D printing in golf club design, setting the bar for performance and technology higher than ever before.
Available in 4-SW, Cobra RADSPEED irons feature a progressive head shaping and hosel length
throughout the set to optimise launch, distance and accuracy for each iron in the set. RADSPEED 4-7 irons are multi-component irons while 8-SW are single piece construction, fitted with V and U grooves respectively for low spinning distance in the long irons and more spin for greater stopping power in the short irons. Cobra Connect sensors are standard on RADSPEED irons and link with the Arccos stat tracking app.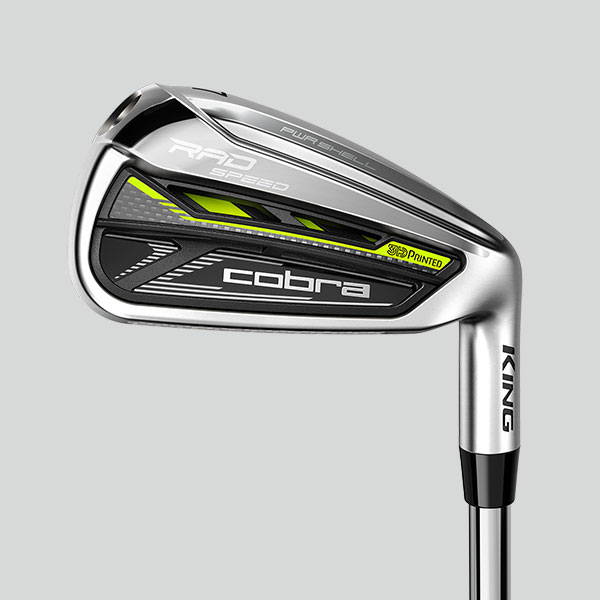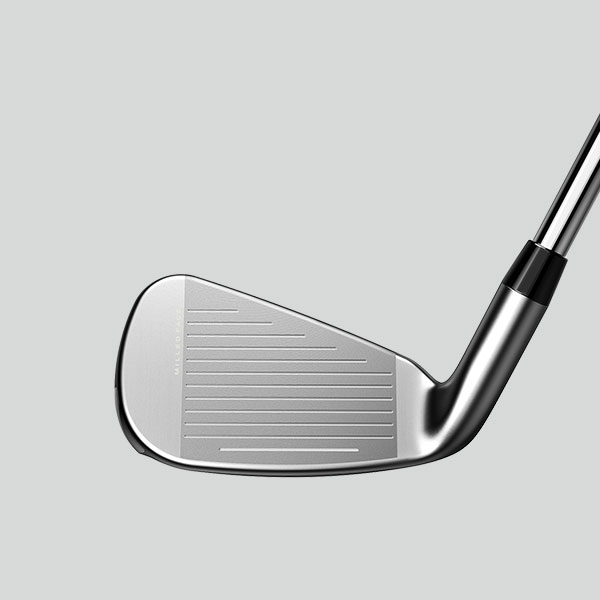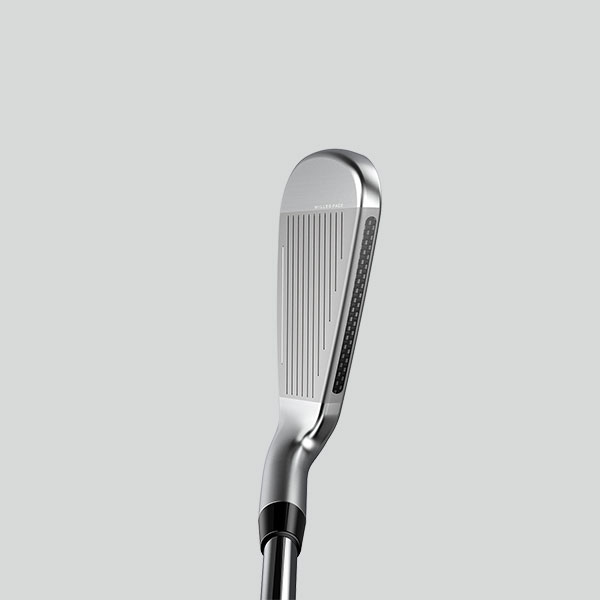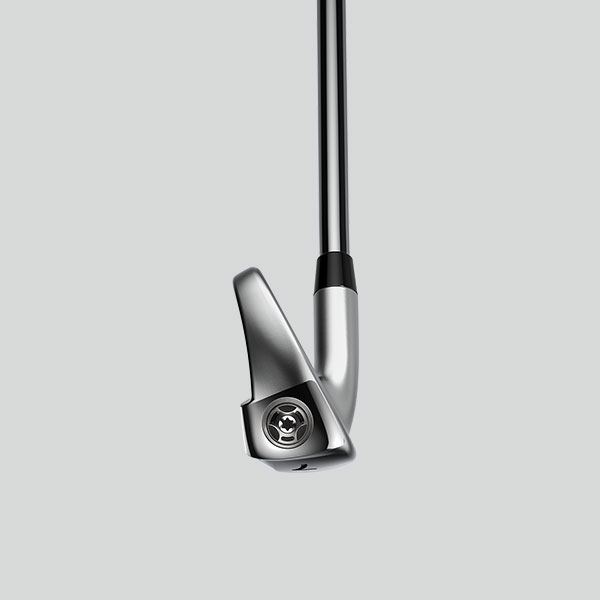 Cobra RADSPEED irons are also available in the Bryson Dechambeau-inspired ONE Length option that is designed for consistency and repeatability. Possessing all the benefits of the RADSPEED design like their variable length counterparts, ONE Length irons are fitted with the same length shaft (37.5 inches, equivalent to a seven iron) and have identical head weights, to improve consistency and feel throughout the set. They are also calibrated with unique lie angles, offsets and sole widths for optimised high launch in the long-and-mid irons and lower trajectories and more accuracy and control in the short irons and wedges. ONE Length irons are all fitted with Cobra Connect sensors.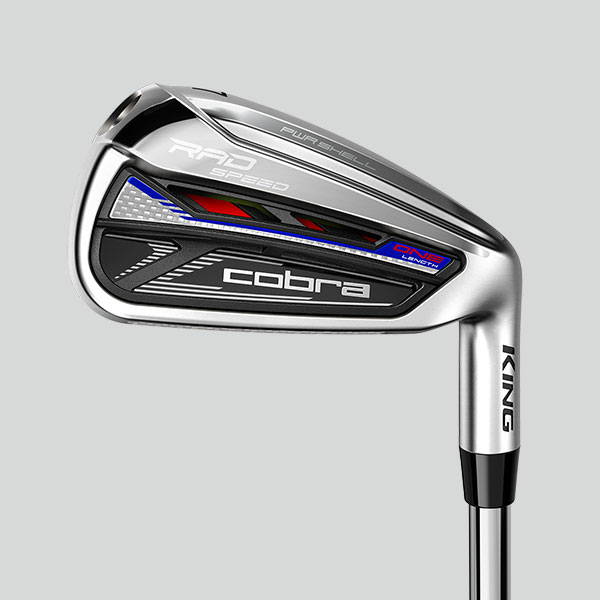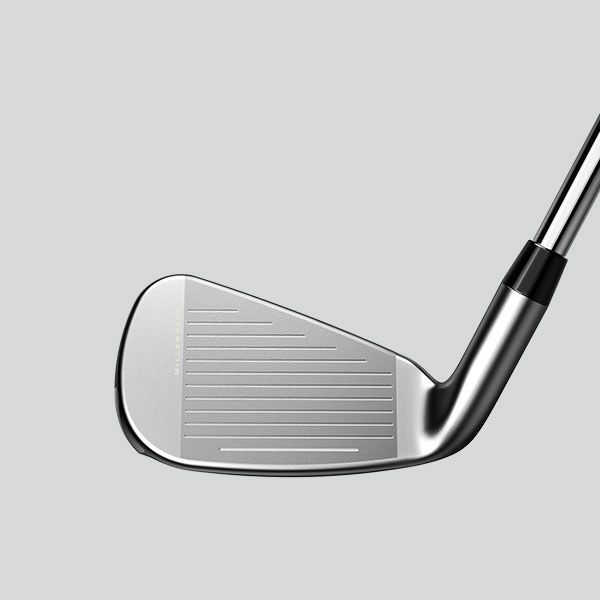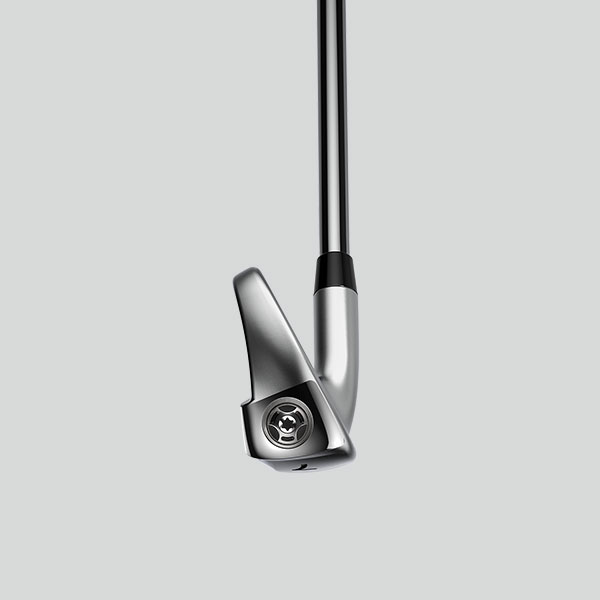 COBRA RADSPEED IRON SPECIFICATIONS
Hand: Right/Left
Cobra RADSPEED Iron Shafts: KBS Tour 90 (steel – stiff, regular), UST Recoil ESX 460 (graphite - s, r, a, l)
Cobra RADSPEED ONE Length Shafts: Steel (stiff, regular): 4-6: KBS Tour 80, 7-9: KBS Tour 90, PW-SW: KBS
120. Graphite (stiff, regular, senior/ladies): 4-9: UST Recoil ESX 460, PW-SW: UST Recoil ESX 480
Grip: Lamkin Crossline Connect
Cobra RADSPEED Iron Lofts: 4: 19.0˚, 5: 21.0˚, 6: 24.5˚, 7: 27.5˚, 8: 32.0˚, 9: 37.0˚, PW: 42.5˚, GW: 48.0˚, SW: 54.0˚
Cobra RADSPEED ONE Length Iron Lofts: 4: 19.5˚, 5: 22.0˚, 6: 24.5˚, 7: 27.5˚, 8: 32.0˚, 9: 37.0˚, PW: 42.5˚, GW: 48.0˚, SW: 54.0˚
Cobra RADSPEED Iron Set Composition: 5-GW (RH/LH)
Cobra RADSPEED ONE Length Iron Set Composition: 5H, 6-PW, GW (RH)