Posted by GolfBox on 7th Sep 2020
PING G425 IRONS & CROSSOVER

PING have created some of the most legendary and memorable irons in the game and the new G425 irons look set to have their name added in golf leaf on the company's honour roll of performance irons.
PING G425 irons are set to redefine the distance iron category with their highly-tuned performance, which was made possible by embracing new concepts and the introduction of several new technologies.

The NEW technology greatly increases face flexing for measurable ball speed gains that launch shots higher and farther with the stopping power to hold greens.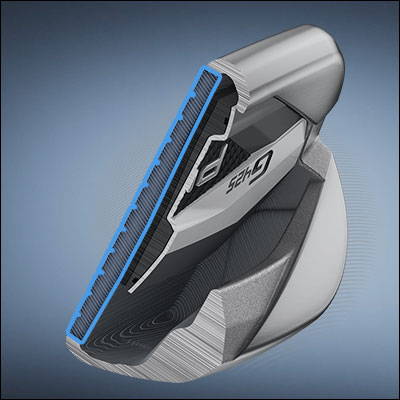 Borrowing from PING's fairway wood face design, the new variable thickness face employed on PING G425 irons has resulted in the highest ever ball speeds produced in a PING G series iron.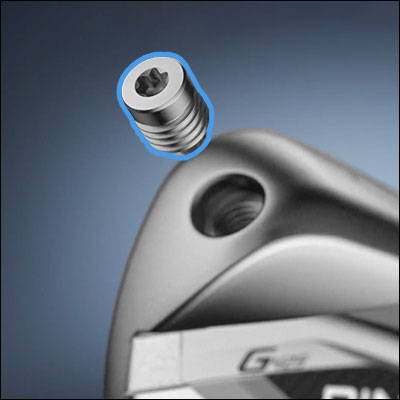 Tungsten weights screwed into the toe and embedded heelside within the hosel have made G425 irons more forgiving, despite a shorter and more playable blade length.
PING have included a multi-material cavity badge on G425 irons that damps vibrations at impact to enhance feel and improve strike acoustics.
PING weren't content with their new G425 irons being "just irons" so they injected some fairway wood tech into their DNA to create the most user-friendly distance iron in the game.
The new irons get a fairway wood-style face, which has much greater flexibility than PING's previous iron faces to generate extra speed and distance across every inch of the face.
PING G425 irons also create a higher flight apex and steeper descent angle to increase stopping power on the greens.
And PING were also keen to mix up the whole "distance iron" thing too, so they made the blade length of the chrome finish G425 irons shorter but managed to improve the stability by adding heel and toe weighting.


Sharing the same face technology and distance enhancing qualities as their G425 iron colleagues, G425 Crossover irons will fit seamlessly into any set.
The hollow-bodied long irons are easy to launch and offer effortless distance and extreme forgiveness through the inclusion of tungsten weights in the toe and heel.
Crossover irons come in three lofts (2, 3, 4) and can fill a distance void in the bag when needed. They are coated in a water-repellent black stealth finish.

PING G425 IRON & CROSSOVER SPECIFICATIONS
Australian Launch Date: October 1, 2020
Hand: Right/Left
Shaft: Irons: PING AWT 2.0 – steel (r,s,x); PING Alta CB Slate – graphite (sr, r, s, x); Crossover: PING Alta CB Slate (sr, r, s, x)
Grip: Golf Pride Lite 360 Tour Velvet
PING G425 Iron Lofts: 4: 20.5°, 5: 23.5°, 6: 26.5°, 7: 30°, 8: 34.5°, 9: 39.5°, PW: 44.5°, UW: 49.5°, SW: 54°, LW: 59°
PING G425 Crossover Iron lofts: 2:18°, 3: 20°, 4: 22.5°