Posted by GolfBox on 27th Nov 2020
When you give the world's best club designers free reign to make the best clubs in the game, you get the Parsons Xtreme Golf (PXG) line-up.
Driven by innovation and a desire to make the game easier and more enjoyable for every golfer. PXG deliver on their promise through the introduction of new materials and technologies in both irons and drivers. With no set product release cycles, PXG takes its time and pours every ounce of innovation into each new club design.
PXG's outside-the-box thinking has resulted in Drivers, Fairways, Hybrids, Irons and Putters that perform and feel unlike anything else. They are able to be appreciated by every golfer, regardless of their skill level. Every golf club is built by hand with painstaking care to meet each players unique specifications.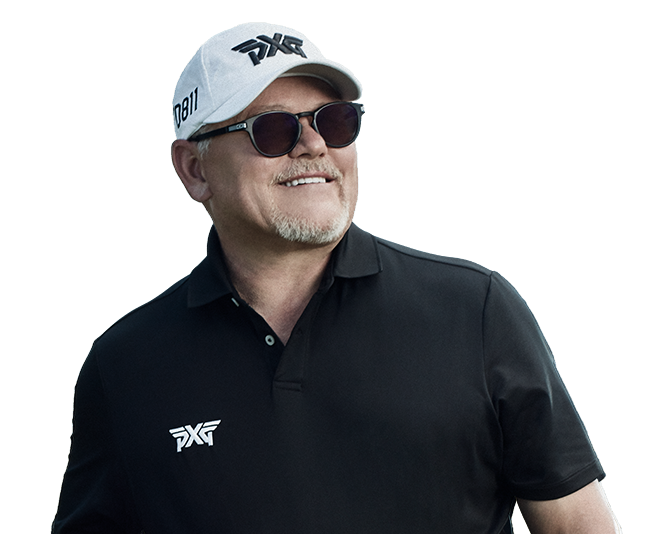 PXG was founded with the sole intent to design & develop the world's finest golf clubs – and we believe we've done just that!
BOB PARSONS - PXG FOUNDER & CEO
GEN3 feature explosive distance and ball speed with incredibly soft, yet solid feel.
PXG 0811 X PROTOTYPE DRIVERS
PXG knew they were on to a winner with their new 0811 drivers and decided they couldn't wait to share the good news with everyone.
So instead of letting their tour players have first dibs on the prototypes, they decided to give everyone else a go as well - hence the reason both new drivers include the "Prototype" suffix.
PXG have made the drivers perform differently according to a player's angle of attack to optimise spin and maximise performance and distance. Both drivers feature PXG's interchangeable sole weighting system to produce any flight and shape bias imaginable.
Prototype performance such as this is too good to refuse.
PXG 0811 X PROTOTYPE Weight Options
The 0811 X Prototype drivers feature one heavy and three light sole weights that you can configure to produce your preferred shaping bias and a range of different ball flights for optimum performance.
Heavy weights are available in 5, 7.5, 10, 12.5, 15 (standard setting), 17.5, and 20-gram options. Weights are the same as those used for PXG GEN2 Putters.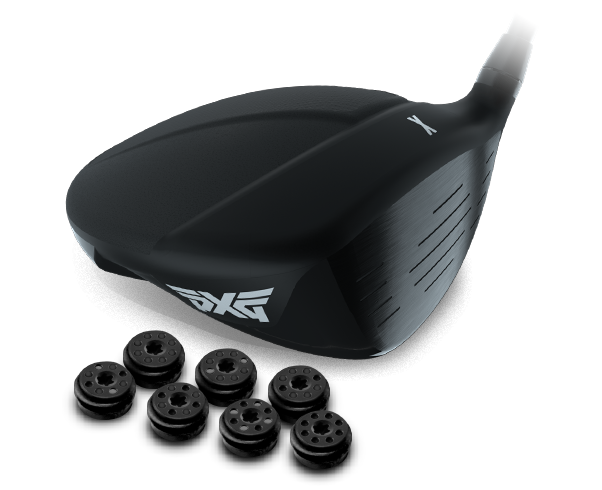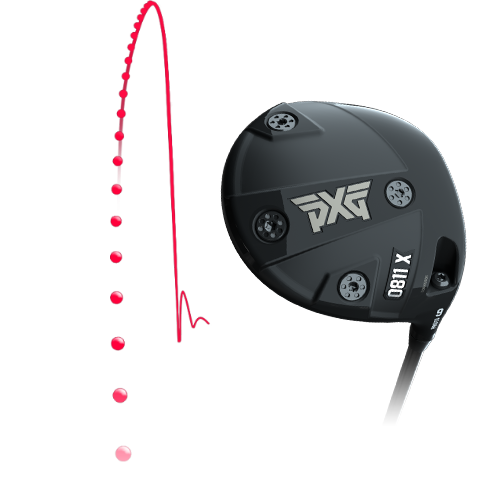 This weight distribution positions mass towards the back of the club head, yielding high spin performance and delivering the maximum MOI.
This weight distribution positions mass towards the front of the club head, creating the lowest spin performance and delivering the maximum speeds.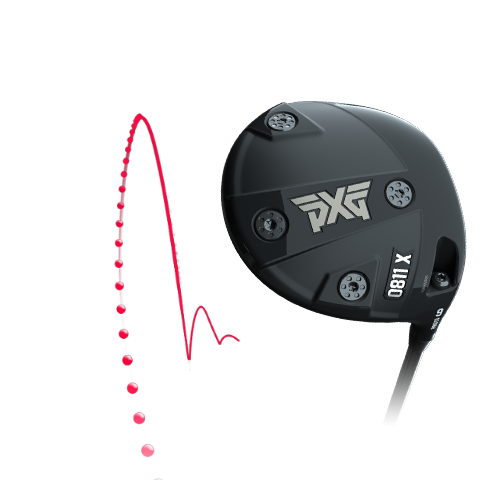 This weight distribution positions the mass towards the toe of the club head and has the effect of producing a more fade-biased shot.
This weight distribution positions the mass towards the heel of the club head and has the effect of producing a more draw-biased shot.
With a compact head shape and a low centre of gravity, the X Prototype driver is the low spinning model of the two drivers.
It is designed for players with a downward or level angle of attack, a condition that typically creates more spin. It is available in a loft of 9° and is fitted with an adjustable hosel that offers 1.5° of customisation up or down.
The X+ has a higher centre of gravity than the X to make it the higher spinning variant of the PXG Prototype drivers.
It will perfectly complement an upward attack angle by adding spin for higher launching and longer and straighter drives. Available in a 10.5° loft, the X+ also features the PXG adjustable hosel that offers 1.5° of variation to tinker with.
PXG 0811 X PROTOTYPE DRIVER SPECIFICATIONS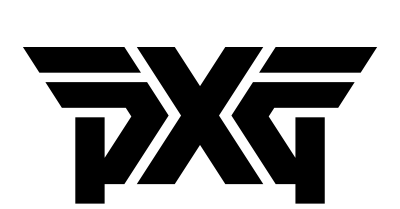 With With their distinctive appearance, unrivalled performance and a soft-as-butter feel, PXG irons are the most advanced in the game.
Forged from 8620 soft carbon steel, the hollow-bodied irons are an investment in innovation and superiority that'll make your iron play a considerable strength out on the golf course.
There are seven different models to peruse across PXG's GEN 2 and GEN 3 0311 iron collections. Each one is tuned slightly differently to suit and enhance specific aspects of performance and they can be merged into a seriously playable combo set.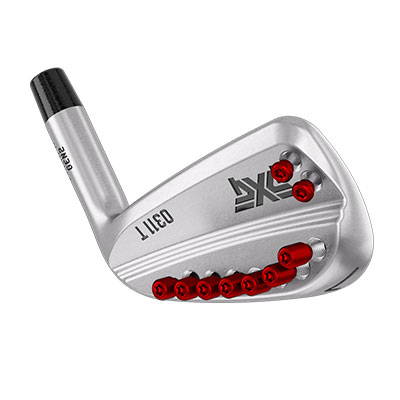 A string of high-density tungsten screws inserted around the perimeter of the PXG irons. The system boosts forgiveness and optimises launch to make PXG irons undisputed category leaders.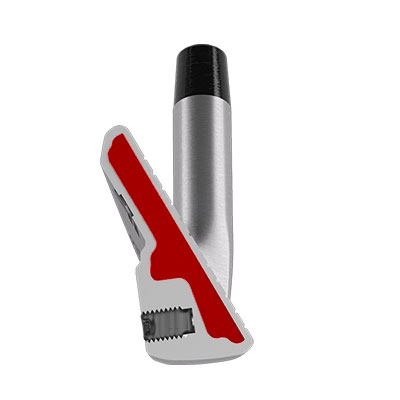 Hollow-bodied 0311 irons are all filled with COR2 material, which supports the ultra-thin face for added flexibility and ball speed while damping vibrations to create a soft but direct feel at impact.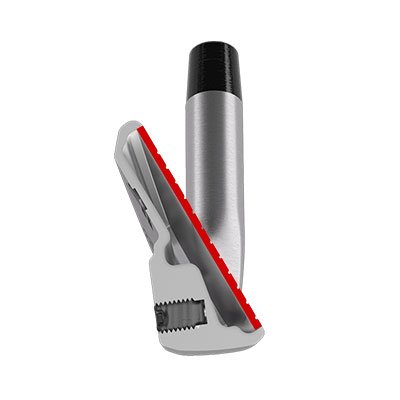 Injecting the COR2 elastomer inside the head cavity of PXG 0311 irons enabled PXG to make the face radically thin, which flexes and releases at impact to deliver explosive ball speed and distance.
Designed for tour-quality workability, GEN2 0311 T irons look and perform like blades but offer all the advantages of hollow-bodied irons. They're the type of compact irons that typically appeal to low handicappers who swing fast and find the sweet spot consistently but they feature forgiveness through a small milled internal cavity filled with PXG's COR2 material. They also feature minimal offset and a narrow sole for precise turf interaction.
Slightly larger in head size than the Tour iron, the GEN2 0311 P model are players' irons that underline what PXG represents. A harmonious blend of playability and forgiveness, P irons are high-launching and low-spinning and will suit a wide variety of skill levels. Its blade-like head is configured with a moderate amount of offset while a broader sole also boosts the P's credentials as the all-rounder iron to suit a range of players and swing types.
While game-changing forgiveness is the top priority in the XF model, the irons also offer flight and shaping options for players who like to work the ball. Their high-MOI stability helps to correct off-centre strikes and engineered with a noticeable offset, but are bred for performance with a sleek head shape and thin top line. GEN2 0311 XF irons are the confidence-building and game-enhancing irons that will take your game to the next level.
Whatever your handicap is, it might be best to park your ego when it comes to PXG's GEN2 SGI irons. While the name implies PXG SGI irons are created for players who need a tonne of help, these irons are quite simply the easiest to launch in golf. Long and forgiving, they feature a long blade length, low profile head shape, significant offset and a wide top line and sole that will inspire confidence and make the game as fun as it can be for any skill level.
PXG GEN2 0311 IRON SPECIFICATIONS
Hand: Right, Left only P, SGI
Shaft Options: True Temper Elevate (steel), MCA MMT (graphite, XF and SGI only)
Grip: PXG Lamkin Z5 Std Black
PXG GEN3 0311 T Iron Lofts: 3 (20°), 4 (22.5°), 5 (25°), 6 (28°), 7 (32°), 8 (36°), 9 (41°), W (46°)
PXG GEN2 0311 P Iron Lofts: 3 (19°), 4 (21.5°), 5 (24°), 6 (27°), 7 (31°), 8 (35°), 9 (40°), W (45°), G (50°)
PXG GEN2 0311 XF Iron Lofts: 3 (18°), 4 (20.5°), 5 (23°), 6 (26°), 7 (30°), 8 (34°), 9 (39°), W (44°), G (49°), S (54°), L (59°)
PXG GEN2 0311 SGI Iron Lofts: 4 (19.5°), 5 (22°), 6 (25°), 7 (29°), 8 (33°), 9 (38°), W (43°), G (48°), S (53°), L (58°)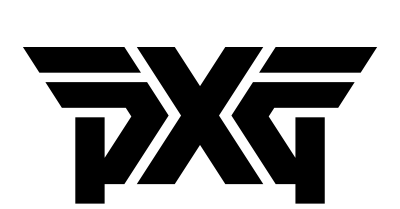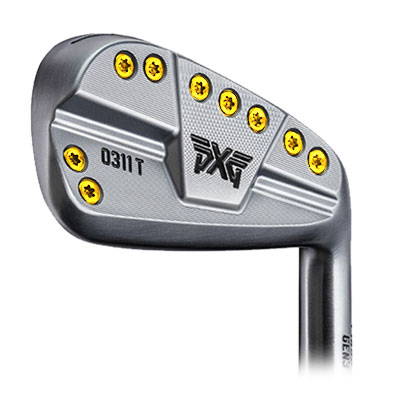 PXG's signature screw weighting features along the perimeter of PXG GEN 3 irons. It offers precise positioning of mass to increase stability and forgiveness and optimise launch for extra distance.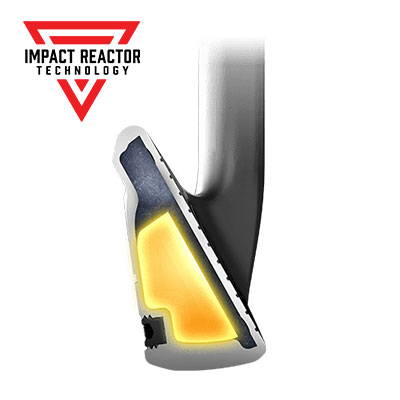 The NEW Impact Reactor Technology includes an extremely high COR soft polymer inner core that provides increased face loading, while storing and rebounding more energy to the ball.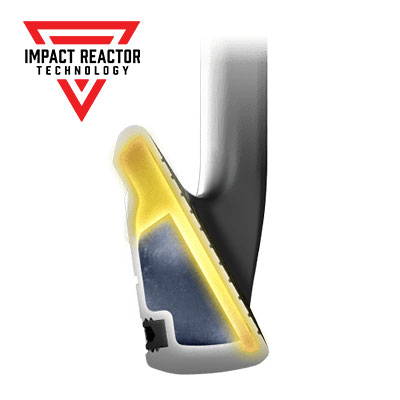 The NEW Impact Reactor Technology includes a high strength, high COR polymer outer core that provides increased structural stability to support an extremely thin steel face.
Offering all the feel and workability of a blade, the PXG GEN3 0311 T is a complete surprise package with its capacity to also provide amazing forgiveness for off-centre strikes. PXG have reduced the GEN3 T's head size a fraction and the top line and sole are also thinner and narrower. Yes, it's a legitimate Tour-grade iron but it will appeal to many players given just how easy it is to hit – an exceptional example of hollow-bodied iron performance.

An appealing upgrade of the previous generation 0311 P iron, GEN3 P irons launch higher and travel further than their popular predecessors. The pop-out on the rear of PXG GEN 3 P irons is formidable and they are longer in blade length – aspects which promote extreme forgiveness without affecting the irons' highly playable status. For most golfers, they'll be the PXG irons that offer the perfect combination of playability and forgiveness.
Players with a slow swing speed won't find irons that are better suited to their game than PXG's GEN3 0311 XP irons. The XP denotes 'Xtreme Performance', which means the irons are high-launching, distance fiends that offer maximum forgiveness. But unlike most other game improvement irons, GEN 3 XP irons don't look like frying-pans on steroids: their sleek shape proves that no-one does premium distance and forgiveness better than PXG.
PXG GEN3 0311 IRON SPECIFICATIONS
Hand: Right, Left
Shaft Options: Dynamic Gold Tour Issue (T, steel), KBS Tour (P, steel), Mitsubishi Chemical MMT (XP, graphite)
Grip: PXG Lamkin Z5 Std Black
PXG GEN3 0311 T Iron Lofts: 3 (20°), 4 (22.5°), 5 (25°), 6 (28°), 7 (32°), 8 (36°), 9 (41°), W (46°), G (51°)
PXG GEN3 0311 P Iron Lofts: 3 (19°), 4 (21.5°), 5 (24°), 6 (27°), 7 (31°), 8 (35°), 9 (40°), W (45°), G (50°)
PXG GEN3 0311 XP Iron Lofts: 3 (17°), 4 (19°), 5 (21°), 6 (24°), 7 (28°), 8 (32°), 9 (37°), W (42°), G (48°)